Press release: DreamNation Establishes Own Virtual 
Currency,

 DNCoins

NEVADA — DreamNation has established its own virtual currency, DNCoins (DN$).

DN$ was successfully and smoothly rolled out over the last two weeks of June, and has been adopted by members of the grid with enthusiasm.

DreamNation previously used Virwox's OMC$ as its internal currency prior to adopting DN$.

"We originally adopted OMC$ because it was used across a number of grids and we believed in an OpenSim universal currency," said grid founder Waki Janus. "Also we felt that an established currency provider such as Virwox would provide a secure virtual currency service for a grid in its infancy. However, OMC$ has proved troublesome from the outset. Support by Virwox for OMC$ was woeful."

In addition, the grid had to rewrite code after every upgrade of the OpenSim software, since the code provided by Virwox itself did not work. In addition, the registration process and use of OMC$ was unnecessarily difficult and clumsy even for simple transactions, Janus said.

"The final straw for us was to discover that Virwox was deducting hefty fees from members who did not use the currency in any one month," said Janus. "Virwox was literally emptying our members' accounts. We believe this practice actually is contrary to various US Federal Court decisions and regulations."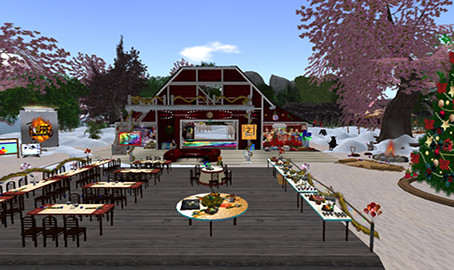 Creating a new currency was surprisingly easy and, on the whole, trouble free, Janus said.
The grid has set up accounts with a US dollar balance equal to or greater than the total DN$ value in circulation, and created a simple online process for purchasing and selling DN$ with anti-fraud protections built in.
"Though because we are a closed membership grid we do do not see this as being a significant problem," said Janus.
All members are automatically registered to use DN$, and transactions are as simple as those in Second Life, with out the clumsiness of the Virwox system.
Virwox — like PayPal — requires a separate, online, confirmation step for every transaction.
"For members who have yet to adopt DNCoins should go to our website at www.dreamnation.net and log in and click on the link DNCoins," Janus said. " There are three links there BUY, SELL and LOG. The last one allows members to look at their transaction records for a chosen period."
About DreamNation
DreamNation is a closed, membership-only grid. New users applying for membership must provide a reference who is a current member of DreamNation, or who is known to DreamNation from other grids.

Latest posts by Press Release
(see all)