Facebook will be "investing aggressively" in virtual reality, company executives said on an earnings call yesterday.
The company closed on a $2 billion acquisition of virtual reality headset maker Oculus VR earlier this week.
"We're not getting into more specifics on the exact headcounts," said Facebook CFO Dave Wehner. "But we believe those are significant opportunities in the long run and so we're going to be investing aggressively accordingly."
CEO Mark Zuckerberg outlined the company's vision for the device, which includes continued investment and a long-term perspective. In particular, virtual reality is part of the company's 10-year goals, which include "connecting everyone, understanding the world, helping to build the knowledge economy and these future platforms."
He said that he was "really excited" about the acquisition and about welcoming the new team.
"They're extremely talented and they've pulled off something that people have been talking about for a really long time and now it's possible, given the technology that this team has developed," he said.
He also said that virtual reality is an opportunity for Facebook to build the next computing platform, after missing the mobile wave.
"When mobile was getting defined we were basically just getting founded, in 2004," he said. "The first smartphone came out and 2003. And we have mostly been a company that has played on top of the different mobile foundations that other companies have built. And one of the things that I care really deeply about on some of the tenures arc for the company is having a different relationship to whatever the next set of computing platforms are and investing accordingly now to make sure that when the next set of computing platforms get defined, we can help define what the next generation of computing is going to be."
That includes not just virtual reality but also augmented reality, vision, and artificial intelligence, he said.
"We're early on some of those businesses and we're not going to rush those," he said. "The flip side to the coin is to emphasize that we're also going to spend a lot and invest very heavily in a bunch of these things to do it right over the long term. And so I think David pointed out that we expect to continue investing heavily and that our costs will increase. And I just want to underscore that as well, because I expect that continue to be true and it's not that we're necessarily going to go out and have a lot more new strategic priorities, but we expect to go very deep on the priorities that we have to make sure that we completely nail them all, whether it's a five year or a ten year time frame."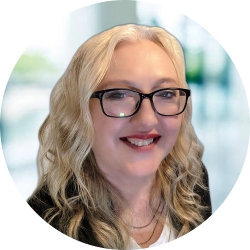 Latest posts by Maria Korolov
(see all)