Finally, some good news for avatars on the social network front – Google Plus, which has become a favorite platform for OpenSim communities — has dropped its real names requirement.
"Today, we are taking the last step: there are no more restrictions on what name you can use," the company said in an announcement posted on … Google Plus. "We know you've been calling for this change for a while. We know that our names policy has been unclear, and this has led to some unnecessarily difficult experiences for some of our users. For this we apologize, and we hope that today's change is a step toward making Google+ the welcoming and inclusive place that we want it to be. "
Late that month, Google also shut down rumors that it might close the service.
"Reports of our death have been greatly exaggerated," David Besbris, a Google engineering vice president who took over Google+ when Gundotra, a senior vice president, left the company two months ago, told the San Jose Mercury News. "We're committed to building a product that people absolutely love. So no, Google isn't giving up on Google+."
Besbris also told the newspaper that Google Plus now has "hundreds of millions of users." That's not Facebook-level usage, but still nothing to sneeze at.
The biggest OpenSim-focused community on Google Plus is OpenSim Virtual, currently at 783 members. Given that OpenSim's public grids only have about 20,000 active monthly users, that's a really high usage rate for a relatively new community.
For more communities, see Best metaverse communities.
And thanks to New World Notes for the heads up on this news.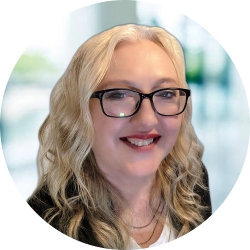 Latest posts by Maria Korolov
(see all)