The first image of Samsung's new virtual reality headset, the Gear VR, have been leaked online.
Gear VR is basically a more comfortable and durable version of Google Cardboard, though with one significant difference.
Both headsets work by putting two lenses in front of a customer's own smartphone. In the case of Google Cardboard, that could be any recent Android phone. The Samsung Gear VR headset reportedly works with the Galaxy smartphones.
One problem with all the phone-in-a-frame approaches to virtual reality is that smartphone are touch-screen devices — and you can't touch the screen once the phone is inside the headset.
Early versions of these smartphone frames, such as the vrAse and the Durovis Dive and similar devices, forced the user to take the phone out of the frame in order to launch or switch virtual reality applications. And the only way to interact with an application while it was running was by moving their head, or using voice commands.
Google Cardboard addressed this problem with a button on the side of the case — a little magnet that send's a signal to the phone's built-in compass. Users can interact with the virtual applications by clicking the button. So, to choose from a menu of option, a user would turn their head until they were looking at the one they wanted, then click the button to select it. There is also an NFC chip to tell the phone when its in the frame and should be running in virtual reality mode.
The Gear VR seems to be taking a more technically advanced approach. The phone plugs into the frame via a USB port, and there's a small touch pad along the right side of the frame that acts as a controller.
According to SamMobile, Samsung will officially announce the Gear VR at the IFA 2014 show in September in Berlin.
No price has been announced yet, but its expected to be around a couple of hundred dollars.
That's significantly higher than the cost of most of the frame-based approaches to virtual reality, especially the ones that are just plain plastic holders with lenses, but lower than the Oculus Rift's $350 price tag.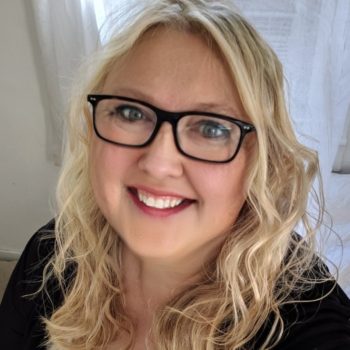 Latest posts by Maria Korolov
(see all)