Las Vegas-based Zetamex, one of OpenSim's leading hosting companies, is experimenting with a $3 region offer for 15,000-prim regions on OSgrid and Metropolis.
"This is an experimental service, meaning we are changing and it may not last all depending on how you our customers and future customers take to these new plans," Zetamex CEO Timothy Rogers said in the announcement today.
However, if the deal does go away, the $3 regions will continue.
"As always, we honor our arrangements with grandfathering," Rogers said. "If you do sign up and we ditch the plans you will still be on it with no changes to price."
The $3 regions are called "estate regions" and while they offer the same performance as standard Zetamex regions, they don't have all of the standard management functionality.
In particular, instead of a full management panel, "Estate Region" customers just get a single backup slot and region restarts.
By comparison, regular customers get access to the company's proprietary ZetaPanel, which allows users to upload and download OAR region files and  IAR inventory files, among other features.
In addition, Zetamex is offering 45,000-prim "Estate Regions" for $7.50 a month.
To grab a region, visit this page.
By comparison, the regular pricing, which is already pretty low, starts at $20 a month for 20,000 prims on either a single region, or a group of four regions, and goes up to $80 a month for up 120,000 prims on up to 16 regions.
In addition, another new pricing level is the "Unlimited" region, where for $35 a month there's no limit on prims and up to 100 simultaneous avatars. However, viewer limits do come into play — there are only so many prims your visitors can see before their computer slow down to a crawl.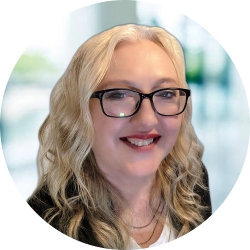 Latest posts by Maria Korolov
(see all)