About 8,000 people are expected to attend this year's virtual Utherverse community convention, Virtual Con, twice that of last year's 4,000 attendees. This year's convention also includes a job fair and keynotes by virtual reality headset manufacturers Gameface Labs, Metaio, Altergaze and other high-profile virtual reality-related companies.
"This is the fourth year of the conference," Utherverse Digital Inc. president Anna Lee told Hypergrid Business. "And we've been doubling successfully every single year."
In preparation for the roll-out of the company's next-generation platform Curio, Utherverse has been visiting virtual reality trade shows, Lee said, and getting to know the new generation of virtual headset manufacturers and reaching out to other virtual reality pioneers.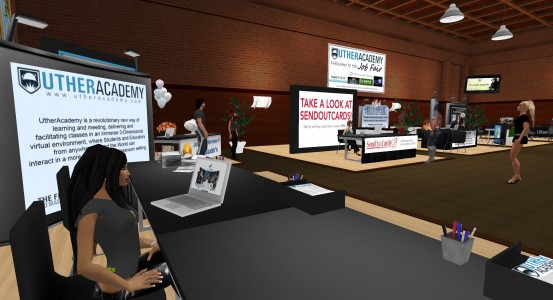 Many of them are participating in this year's conference.
Vancouver-based Utherverse is similar to Second Life, and is known mostly for its adult content.
Conference on now
The first day of the conference was yesterday, but there is still time to attend some events.
Today at 2 p.m. Pacific, for example, there is a panel presentation about the future of virtual worlds with Amanda Le, head of US marketing for Metaio; Dan Reitan, founder and CEO of ReinCloud; Liviu Antoni, co-founder and managing director of Altergaze; Craig Gilbert, co-founder of TotalCinema360.
Check out the full schedule here.
Admission is free, and you need to download the Utherverse viewer software.
You can also watch events online via the company's own streaming service. Videos of the sessions will also be posted online in about a week, Lee said.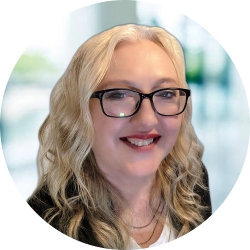 Latest posts by Maria Korolov
(see all)