Press release:Â Homido virtual reality smartphone-HMD is bringing VR to the masses
Paris, France -Â Moving in the footsteps of Oculus Rift (Facebook), Morpheus (Sony), Gear VR (Samsung), Cardboard (Google), Homido is proud to bring Virtual Reality to the mass market with the 1st multi-feature Iphone app dedicated to smartphone-HMD headsets (also known as VR smartphone adapters).
Anyone who owns an Iphone can experience an amazingly immersive virtual reality experience with this app and a smartphone-HMD.
"You want to watch 360 degree spherical videos at home as if you were seated in an Imax theater? You want to browse the internet directly from your HMD and watch your favorite content on Youtube? You want to record 'Point Of View' shot videos but don't want to wait for Google glasses to come out ? This app is bringing all these features plus much more!" said Mathieu Parmantier, experienced entrepreneur and co-founder of this new venture.
A selection of 3D videos, 360° videos — similar to Google Street View — and GoPro videos is already loaded in the app. They can be watched on a huge virtual screen anywhere and in total privacy.
100% Handsfree: thanks to the Easy-Nav VR clicking system, it is possible to navigate through the app, browse the web, watch a movie, record a video without removing the iPhone from the headset.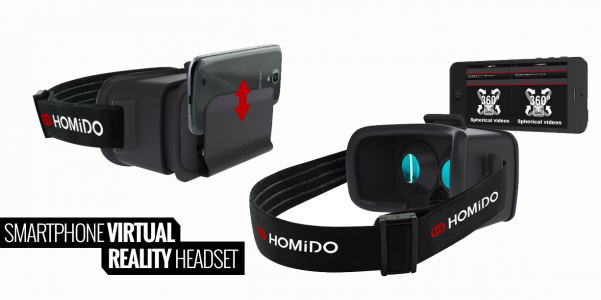 This app is dedicated to be used with Homido smartphone virtual reality headsets. It is however already compatible with available headsets such as Durovis Dive and Google Cardboard and other iPhone compatible DIY "Oculus Rifts".
Homido headset will be available in October 2014. Click here for product preview .
App main features:
360° spherical video player: full screen and side-by-side modes
First ever smartphone-HMD internet browser: Youtube-like websites compatible
Easy-nav hands-free navigation: head-tracking clicking system
Side-by-side video player: conversion on the go of any video
Video recorder: record videos directly from the headset in side-by-side mode
About Homido:
Homido is a startup headquartered in Lille, North of France. It is a Sino-french venture made up of a team of experienced professionals in the fields of 3D cinema, VR, mobile app development, product design and manufacturing. Homido also has a foothold in China, in the Shanghai area. From the Made in France product design and app development to the hardware production in China, the whole value chain is kept under control to bring quality and reliability to users.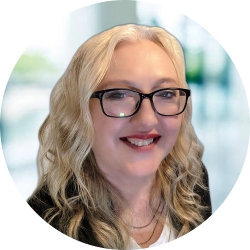 Latest posts by Maria Korolov
(see all)