The AviWorlds grid is coming back up — this time with help from Josh Boam, founder of SkyLifeGrid.
"I am going to offer him paid servers and unlimited help," Boam told Hypergrid Business.
According to AviWorlds owner Alex Pomposelli, the grid will be hypergrid-enabled, have its own virtual currency, and will allow both OAR and IAR uploads and downloads.
Self-hosted region connections might also be available, he told Hypergrid Business.
"I'm pushing for self-hosted regions but I have to see if Josh will go for that," he said. "I personally think it would be a good opportunity since OSgrid is down but at the same time that feature does not bring profits."
Self-hosted regions allow people to connect regions running on home computers, typically for free. Grids that allow self-hosted regions typically also allow regions from third-party hosting providers like Zetamex, or Dreamland Metaverse.
However, every new attached region contributes to the load on a grid's central servers.
Troubled history
Pomposelli has previously attempted to run the grid himself, to operate it as an enclave on Kitely, and to host it with both Dreamland and Zetamex.
"These hosting companies are over-selling and the quality that they offer is not enough to handle a full blown grid like AviWorlds," he said.
AviWorlds has shut down numerous times in the past, usually with little notice and little ongoing communication with residents.
In addition, there was a public relations problem during one of the closings, when Pomposelli promised refunds to all virtual currency holders, then pointed out that there is a minimum limit for withdrawals and declined to make a refund to at least one user.
This time also, a minimum withdrawal limit for currencies will be in place, he said.
For more updates, follow AviWorlds on Facebook, or subscribe to AviWorlds' Twitter feed.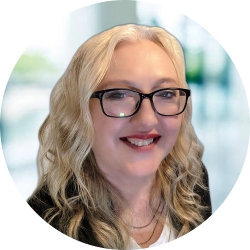 Latest posts by Maria Korolov
(see all)