Las Vegas-based Zetamex, a leading provider of low-cost OpenSim hosting, has been sold, CEO Timothy Rogers said in a brief announcement today.
No services or existing pricing will be adversely affected, he said in an open letter later in the day, with the major change being the addition of new support staff.
"In fact, services should greatly improve for all customers," he said.
Rogers will continue to serve as acting president until December 1, he said.
"The new CEO is shadowing me for now, and learning how Zetamex does things," he said.
After that point, Rogers will continue to be involved with the company, as a COO or CTO or another influential position.
Rogers said that he has decided to step down for health reasons.
"It is nothing serious but Zetamex has grown bigger than I can handle or deal with the stress," he said.
The name of the new CEO has not yet been announced.
"The new CEO will be announcing his identity and his plans in the near future," Rogers said. "Right now he is compiling Zetamex's new business plan, something I never really did. I will admit I winged Zetamex this far. So I feel we are already a big step into the future of Zetamex."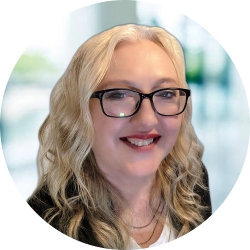 Latest posts by Maria Korolov
(see all)