It's going to be a busy month, with Oktoberfest and Halloween parties across the grids.
One of the biggest Halloween celebration this year is probably the InWorldz Frightfest, on the InWorldz Event sims which will run from October 17 through Oct 31.
Island Oasis will hold its Halloween Party on October 31.
And Littlefield Grid has opened its month-long Halloween region at Stonehaven Party Isle with bonfires, a Haunted Hayride, a Haunted Balloon Ride, a Cornfield Maze, and many other surprises.  The region will be running until November 3 and there will be a Halloween costume party on Halloween Night, October 31, at 8 p.m. Pacific with dancing, a live DJ, and prizes. 
Littlefield's main mall, at at lfgrid.com:8002:Littlefield, has a costume shop with costumes for those residents who need one, grid owner Walter Balazik told Hypergrid Business.
Teleport in via hypergrid to  lfgrid.com:8002:Stonehaven Party Isle.
Scroll down for the write-up of the Virtual Highway celebrations.
Metropolis celebrates Oktoberfest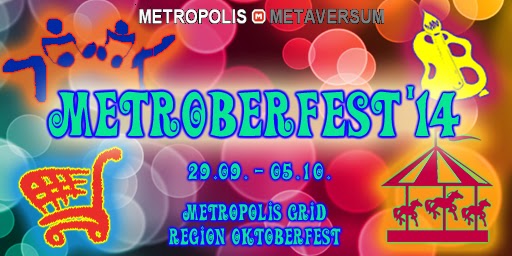 The Metroberfest celebrations began on Sunday, but there are still a few days left of the festivities.
Visit the Oktoberfest region on Metropolis grid at hypergrid.org:8002:Oktoberfest.
Spellscape enables hypergrid
The British magic-themed Spellscape grid enabled hypergrid connectivity today after rolling out its own export filters last week.
"We have been planning on opening hypergrid for quite some time now," said grid founder Xander Bing in today's announcement. "The hold up has been due to concerns about content permissions. Our plan was to wait for the export permissions to be completed in OpenSim but as this appears to be on hold for now, we decided to implement our own export rules."
Avination and Singularity teamed up to create a fourth permission, for exports, more than a year ago but the work has never been completed and no grid currently uses that code to secure content, though InWorldz began testing it this summer as a way to offer filtered OAR exports.

"The basic rule for content protection is that only items with full permissions are considered exportable," said Bing. "This means that hypergrid visitors can only take or be given items with full permissions. Local users going off grid can access inventory items from their suitcase folder, providing the items are also full perm."
Hypergrid visitors won't be able to buy any non-full-perm content on the grid, or access any members-only content, such as using the grid's virtual currency, getting free land, and playing quests.
"This is because following the story and seeing your progress in a quests will require being logged into the website," Bing said. "Free land will only be available to local users due to the fact that renewals require access to our websites land management system."
However, hypergrid access will allow the public to explore the grid and check out what it offers, while offering local residents the opportunity to explore the 150-plus other worlds that are hypergrid enabled.
The grid's new hypergrid address is grid.spellscape.co.uk:80.
Leighton Marjoram, owner of the Hypergrid Destinations Google Plus community, posted a review of the grid and some photos.
SimValley doubles land area
The Netherlands-based SimValley grid has added new servers and added more than 500 new regions, nearly doubling its size from 587 regions two weeks ago to 1,087 regions today.
"The growth is planned as a result of the increasing demand, particularly from companies and education institutes from the US," grid owner Johan Taal told Hypergrid Business.
In fact, educational institutions get their first three months free.
But the grid isn't all about enterprise customers, he added. Individual users all get 1,024 square meters of free land for homesteads, he said, and any individual or company with a project that improves the grid or brings in new users can request a full free region.
The Great Canadian Grid sees great Canadian land rush
The Great Canadian Grid is no longer a forgotten OpenSim outpost up in the frozen north. With the recent announcement of US $4.50 region prices, the grid has been seeing a boom in both land area and new active residents.
As a result, over the past two weeks, the grid has grown from 16 to 26 regions, and from 98 to 206 active monthly visitors.
The grid also offers free residential land plots for residents and free stores for creators. Visit the grid via hypergrid at login.greatcanadiangrid.ca:8002.
The grid is currently rolling out the latest OpenSim release and in-world partnering.
"Canada on July 20, 2005, became the first country in the Americas and the fourth country in the world to legalize same-sex marriage nationwide after the enactment of the Civil Marriage Act," grid owner Roddie Macchi told Hypergrid Business. "So being partnered is huge for us."
Virtual Highway prepares for Halloween
Virtual Highway is getting ready for the spooky season with a new Halloween-themed build, located on a four-region varregion.
There will be several contests, parties, and free shops for creators to sell seasonal items – contact Megan Cline or Suzie Sak in-world for more information.
The building contest starts October 1 and ends October 28. The costume content will be held at the final event on October 31. There is also a horror movie quiz contest, Â a find-the-hidden-seals contest, and an underground sewer rat hunt.
"All proceeds from our Festival Park Halloween region will benefit the charity we have chosen to support," grid founder Gene Call told Hypergrid Business. "There is a special donation board also set up for St. Jude's Children's Research Hospital on the region."
The grid's new varregions are paying off in other areas, as well.
"We now have sailing, surfing, swimming, kayaking and wind surfing available on the Valhalla ten-by-ten mainland region as well as boat racing and driving on other large var regions in the grid," Call said. "With the ability to drive cars there, the varregion is bringing to our residents a variety of activities for their enjoyment."
Those who wants some of that varregion goodness for themselves, can still get in on the special varregion sale, which has been extended through the end of the month. Residents can get a four-region varregion for $90, with the price guaranteed not to increase for the life of the region.
DreamNation attracts Second Life mesh clothing designers
A lot has changed on DreamNation since it switched from Virwox' OMC currency to its own DN$ this summer.
"We are also proud to announce that retailers continue to flock to us since we established DN$," DreamNation founder Waki Janus told Hypergrid Business. "In the last months, two of Second Life's major mesh clothes designers and creators, Bop and Soken, have joined us."
According to Janus, the grid now has over DN$150,000 in circulation, or about US$600. 
"DreamNation has one of the most vibrant economies in OpenSim," Janus said. "Our members are big spenders, and retailers are recognising that."
DreamNation, a closed commercial grid that allows registration by referral only, also scored as the OpenSim with the best retention stats recently.
Startup Littlebird Grid hosts avatar contest
The brand new Littlebird Grid is holding an avatar contest this month. The contest officially begins tomorrow, October 2, according to the announcement by grid administrator Matthew Marlatt, with judging on October 20.
Teleport via hypergrid to Littlebird Grid at lbgrid.com:8002 for full rules and contest details.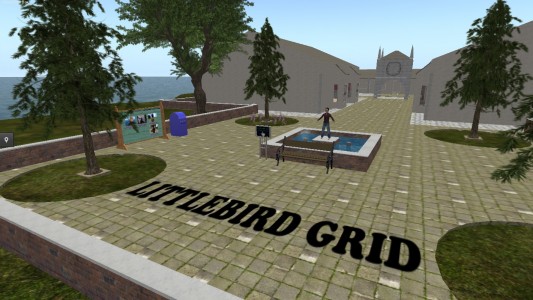 The winner will get a full free region on the grid, and grid residency is not required to enter the contest.
Pillars of Mist on its own again, throws dance party
Pillars of Mist — briefly part of ZetaWorlds — is its own grid again and is throwing a dance party on Thursday, October 2 at 4 p.m. Pacific with DJ LadyJo Martin.
Visit via hypergrid at login.pillarsofmist.com:9330 or follow founder Merrie Schonbach on Twitter.
Kitely home to goblin hunt
The Seanchai Library on Kitely is holding a month-long Goblin Challenge all this month, with a color-changing goblin who could be anywhere on the library's regions, either in Second Life or in Kitely.
Tangle Grid continues to see marketing success with expos, opens new grid
Currently on Tangle Grid, the Watercraft Expo is underway until October 5.
This time last month, the grid was holding its Air & Space Expo and 87 people attend that hypergrid-enabled trade show, a slight increase over the previous month's Fashion Expo, and more than twice the attendance of June's Steam Expo.
The numbers were provided to Hypergrid Business by Tangle Grid consultant Kevin Klerks, also known as Winter Silversmith in-world. Klerks runs the Nordeggan regions on Tangle Grid and is also CEO of Corran Enterprises, one of the sponsors of the expos.
Then, from October 25 through November 2, it's the History of the World Expo, followed by the Winterfest Expo starting November 22 and the Home & Garden Expo starting Dec. 27.
The expos have proven a successful strategy in differentiating Tangle Grid from the more than 200 other public OpenSim grids. In fact, that grid has already scheduled ten additional expos for 2015.
"I'm really pleased with the increased attendance of this latest expo," said Tangle Grid resident IsambardKingdom Brunel, one of the organizers of the event. "It was a flying success and I'd like to thank everyone who participated."
"Totally amazed at how it went and I loved seeing all of the displays," said grid spokesperson Leslie van Kessel, also known as Leslie Kling in-world. "The organizers of this event have done a brilliant job and I lived the realistic setup of model planes and airships. The exhibits were great and the information on how to find things was easy to understand. The DJs that participated in the event helped bring everything together. It is always nice to see the traveling Safari group come take a look and hear that they enjoyed the event."
Finally — since that wasn't keeping the founders busy enough — Tangle Grid launched a new, open grid, today where residents can connect home-based regions for free.
It's called Tangle OS and is a non-profit, supported by donations.
Tangle OS joins a number of other grids that allow open connections, including OSgrid, Metropolis, Craft, and FrancoGrid.
"It is so new that we would like your help," van Kessel said in a post today. "We need a few people to hook up their regions to see if all is working right. It is based on the same style as OS Grid. meaning free to all. If you would like to help us out in testing and would like to stay you are more then welcome."
Virtual University of Edinburgh moves OSgrid regions to own grid
Just before OSgrid announced that its drives were recovered today after more than a month of downtime, the Virtual University of Edinburgh announced that it has moved its OSgrid regions to their own grid, AiLand.
The new grid has seven regions, and is accessible via hypergrid teleport. Read more about it here.
Load tests continue for OpenSim conference
AvaCon, together with the OpenSimulator developers, is continuing to run regular load tests on the new convention center at noon Pacific every Tuesday. Teleport to cc.opensimulator.org:8002:keynote 1, cc.opensimulator.org:8002:keynote 2, cc.opensimulator.org:8002:keynote 3, or cc.opensimulator.org:8002:keynote 4 to help make OpenSim more stable and robust.
Don't forget that while these tests directly benefit the upcoming OpenSimulator Community Conference, the bug fixes and stability improvements that come out of it will help all grid owners and users.
Grid Calendars
Many grids have calendars showcasing their events. If your grid's calendar isn't in this list, please send an email to editor@hypergridbusiness.com.
We've also added some calendars from hypergrid-enabled grids on the Hyperica site. To be added, a calendar must list only hypergrid-enabled events, and have an iCal export function. Google calendars, for example, are perfect for this.
Also check out the Hypergrid Events and OpenSim Virtual communities on Google Plus!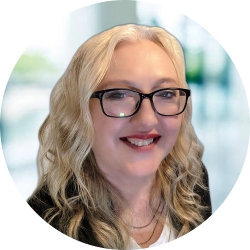 Latest posts by Maria Korolov
(see all)