3rd Rock Grid, one of the oldest social OpenSim grids, has joined the hypergrid. As a result, the number of active users on hypergrid-enabled grids has just crossed the 12,000 mark, to 12,416. 3rd Rock reported 470 active users last month.
And, with the addition of 3rd Rock's 443 regions, the number of hypergrid-enabled regions is now at 48,948 standard region equivalents.
To teleport to 3rd Rock Grid, simply paste grid.3rdrockgrid.com:8002 into the Map>Search dialog box from any other hypergrid-enabled grid, then hit the "Teleport" button.
You can assemble your own hypergrid to 3rd Rock Grid by following the instructions here and then set the gate's name to "3rd Rock Grid" and the description to "grid.3rdrockgrid.com:8002".
Or you can create your own hyperport, using the list of hypergrid addresses below.
I will soon also publish a list of favorite hypergrid-enabled shopping destinations. Please add your suggestions here.
Full list of hypergrid-enabled grids
The following is a complete list of hypergrid-enabled grids, sorted by most popular grid first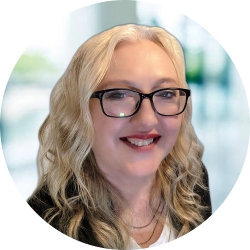 Latest posts by Maria Korolov
(see all)