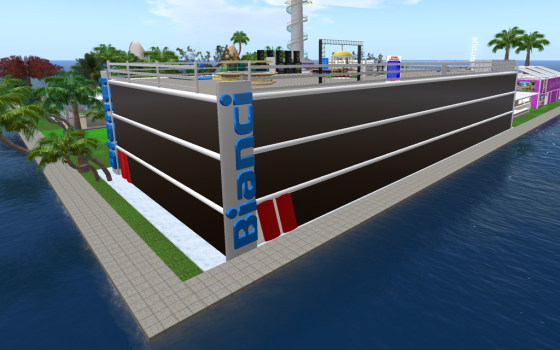 So you want to operate a business in a virtual world, with a shop that people can visit and look around.
Last week, I offered some tips for creating demand for your products.
This week, here's some advice on how to do a competitive analysis.
1. Gauging quality
How do you find out how the quality of your product compare with other brands?
Buy some products similar to your own.
Yes, seriously. Buy something from your competitors. Don't be scared to support them. Remember, it's a virtual world – everything is cheap as chips.
In any case, you're investing in your own future.
You need competitors. Managed properly, competitors can actually generate business for you simply by existing. Remember that shoppers look around. If your competitor is flogging dodgy over-priced product and your stuff is great, he'll make you look like a legend by comparison. Equally, don't be scared to refer a prospective customer to a competitor, especially one who has a far inferior product and still wants to charge a fortune. The customer will come running back to you, and chances are, tell all their friends.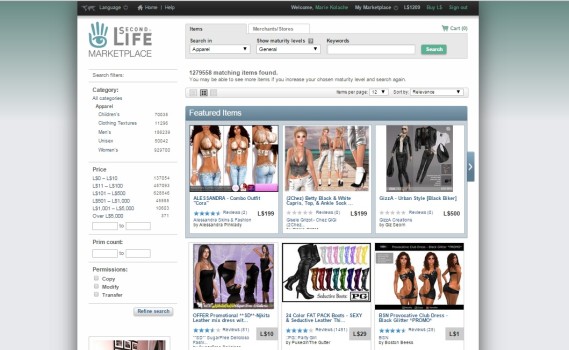 2. Compare features
Once you've bought the competitor's product and checked its quality, it's time to move on to other aspects.
Is it copy or trans? Is it modifiable? Does it have special features that yours doesn't?
Did it contain a landmark or instructions? Was the landmark current? Did the instructions make sense?
As a general rule, don't package unnecessary landmarks and notecards in a product box. A great way to stop a person impulse-buying a whole load of stuff is to have them get pissed off by a landmark or notecard flashing up on their screen every time they make a purchase.
You know how it feels – I'm sure you've had it happen and felt the same annoyance.
A far better way to retain a customer is to have a group joiner nearby and a few free group gifts scattered about the place to encourage them to join. That way, you get to stay in contact with them and can use your group notices to tell members about your latest offerings.
This works much better than a landmark in an inventory they'll probably never look at again.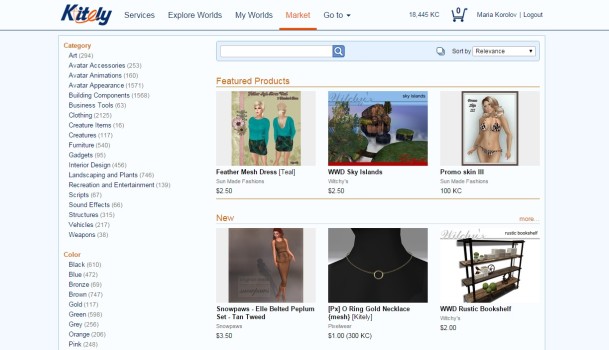 3. Examine the packaging
How does your competitor package their products?
Did the presentation of the product box create a sense of desire? Did the purchase give you the box containing the item, or was a folder delivered to your inventory?
If it was a box, did the shop have a 'rez zone' that allowed you to unpack it?
If you intend to box your products – particularly wearable items – instead of delivering a folder, make sure that you have a rez zone or changing room for people to rez the box and unpack it. The customer might want to wear that pair of shorts right now so they can then find a matching shirt.
If they have to go home to unpack the box, you've potentially missed a sale for that shirt. Provide a rez zone, or better still, have the product box deliver 'Contents', not a 'Copy'. That way, your client can quickly wear the shorts straight out of inventory then continue shopping.
Meanwhile, you don't have to worry about exposing a rez zone where griefers can get up to mischief.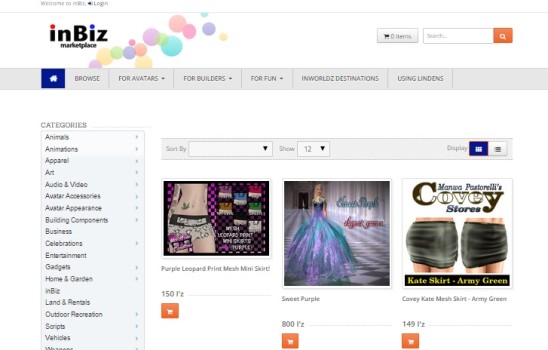 4. Check the pricing
What do your competitors charge?
A golden rule of marketing is "Protect Your Price."
If your competitor's product is of a similar quality to yours, then your price should be roughly the same as well.
You can of course charge a little more, and, honestly, this is the wisest course. Having a slightly higher price, especially where the products are very close in quality, will actually generate more sales.
Customers expect that you know what your competitors are selling for, and in their minds – if your price is trivially higher – it implies that your product is somehow, indiscernibly better.
"What the hell," they say, "I'll spend the extra 10 whatevers for peace of mind. It's only a few cents in real money."
This is an old marketing trick used by the world's biggest companies every day, and it works.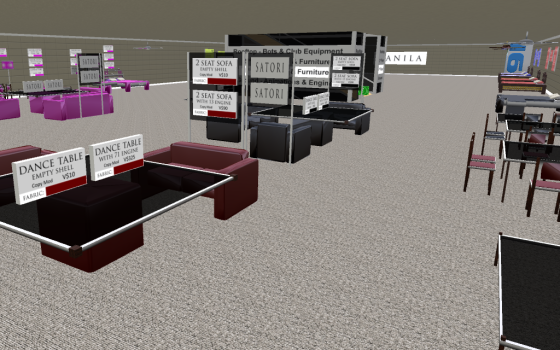 5. Don't undercut your rivals
Logically, it follows that you should never, never, never undercut your competitor on a product of similar quality.
Never. Not ever. I can't be more adamant.
By doing this, you have just given your competitor the upper hand. Without them having to even lift a finger, you've inferred that their product is somehow, indiscernibly better than yours.
They win the sale, and your cut-price tactics fail.

Latest posts by Andrew Thompson
(see all)