BOSTON –Â Â The Immersive Education Initiative today announced the first in a series of international "builder" tournaments during which students and schools compete against one another to build immersive experiences, content, apps and applications. The inaugural Minecraft "Builder Bowl" tournament begins in June, with the championship rounds and awards ceremony to be held during IMMERSION 2015 in Paris this September.
Dubbed "the Super Bowl of Building," Builder Bowl tournaments revolve around a wide range of immersive technologies, including Virtual Reality (VR), Augmented Reality (AR), simulations, video games, caves and domes, 3D printing and robotics.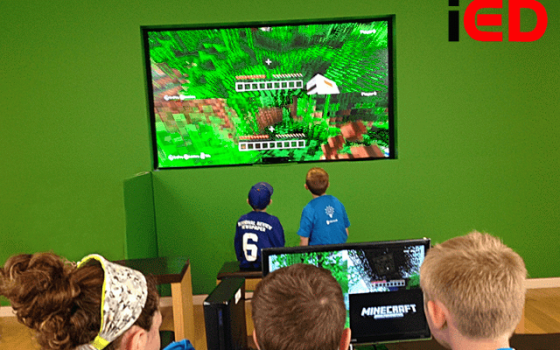 With a focus on developing immersive technology skills, Builder Bowls provide a unique opportunity for learners of all ages to engage in a variety of healthy competitions, express themselves artistically and creatively, develop leadership skills, demonstrate school spirit, collaborate closely with others, conduct basic research, and make new friends around the world.
The championship rounds of every Builder Bowl tournament are held during international Immersive Education conferences and events. The championships and awards ceremony for the inaugural Minecraft Builder Bowl tournament will held during IMMERSION 2015 in Paris this September. Speakers and exhibitors at previous events have included the United States Department of Education, NASA, United Nations, Smithsonian, Harvard University, MIT, MIT Media Lab, Stanford University, Disney, Google, Microsoft, Intel, Oracle and many other world-class organizations.
For more information visit http://ImmersiveEducation.org/build
IMMERSION 2015
Building on the success of the previous nine years of Immersive Education conferences, IMMERSION 2015 convenes the world's leading experts in immersion and immersive technologies in Paris this fall. The event, which is open to the public, will take place in the famous lecture halls of the historic Paris-Sorbonne University from September 7 to September 10.
For more information visit http://summit.ImmersiveEducation.org
Immersive Education Initiative
The Immersive Education Initiative is a non-profit international collaboration of educational institutions, research institutes, museums, consortia and companies. The Initiative was established in 2005 with the mission to define and develop standards, best practices, technology platforms, training and education programs, and communities of support for virtual worlds, virtual reality, augmented and mixed reality, simulations, game-based learning and training systems, and fully immersive environments such as caves and domes.
To learn more visit http://ImmersiveEducation.org

Latest posts by Press Release
(see all)