The Kickstarter for the Fove virtual reality headset — the one that tracks where you are looking — is coming to an end this Saturday.
There are only ten headsets left at the $375 support level — normally $500 — with delivery scheduled for May 2016.
Fove has already nearly doubled its $250,000 fundraising goal, and is within a stone's throw of its $500,000 Kickstarter stretch goal, a Fove minigame.
In addition, Samsung Ventures has just made an investment in Fove for an unspecified amount that, according to the BBC, puts Fove over the $700,000 mark. At that point, Fove said they will add support for Valve's Lighthouse positional tracking system, and bring native support for Valve's OpenVR.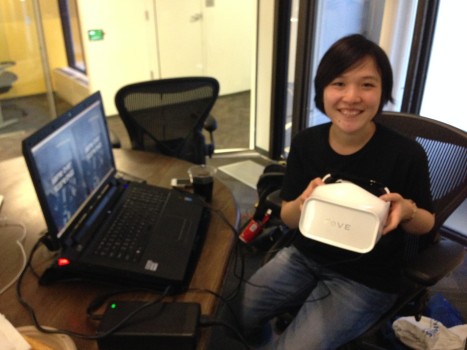 I got a chance to try out the headset last week at the Boston Virtual Reality meetup, and although it was one of the more awkward headsets I've put on, and it took some work to get it calibrated, it's definitely a unique technology and solves one of the major input problems of virtual reality.
After a couple of minutes following a dot around with my eyes to calibrate the device, I got to play a game where I shot things just by looking at them — with my eyes, without turning my head.
The headset is larger that I expected, a little difficult to put on, and sits surprisingly low on the face. Though maybe that was just me.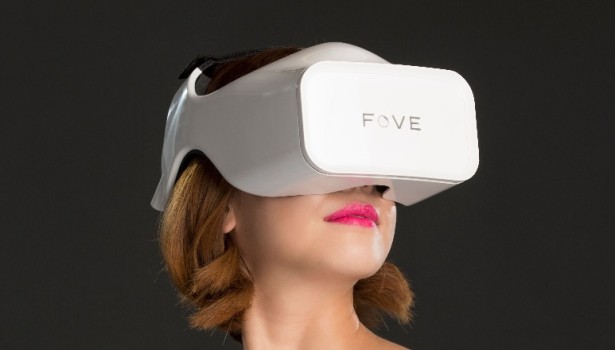 Fove CEO Yuka Kojima also showed off how the headset was used by a handicapped student to play a virtual piano, and by a quadriplegic to communicate with his family just by using eye movements.
An even better use for the technology, from my standpoint, is that it can be used to display higher-quality graphics at the point the user is looking — and lower-quality graphics elsewhere.
According to Kojima, this will allow headset makers to get lower latency and better resolution with less processing power.
"You can run the Fove on a mid-range laptop," she said, commenting on the estimated $1,500 price tag for an Oculus Rift setup.
The headset itself faces some significant challenges, however. The developer kits will only be hitting the market next spring — when the consumer version of the Oculus Rift is coming out. Meanwhile, Samsung's Gear VR is already on the market. Fove is going to have an uphill battle attracting developer interest.
What might happen instead, however, is that Samsung or another major player buys its eye-tracking technology and integrates it into their own headsets.
Kojima was asked about this during her presentation, but said that she did not currently have any plans to offer the eye-tracking as a separate product.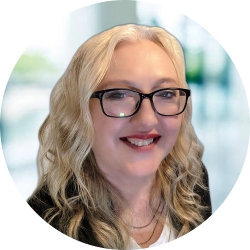 Latest posts by Maria Korolov
(see all)