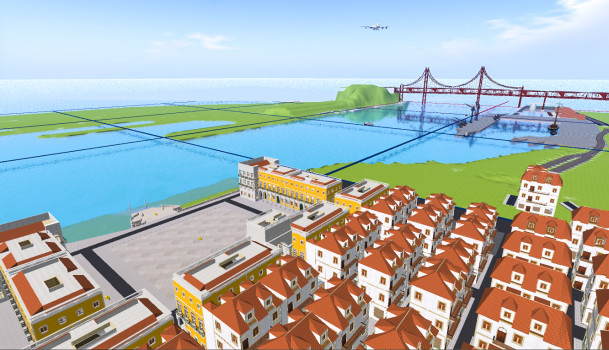 Virtual city recreation project Digital Lisbon, currently a part of the AviWorlds grid, has launched a crowd-funding campaign on IndieGoGo to set up its own, dedicated world.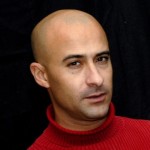 Founder Carlos Loff is looking to raise $2,000, which will cover half a year of hosting and provide money for events and content. Loff plans to host the 144-region project on CloudServe, on the "VWorld 4" package, which costs $140 a month for six CPU cores, and includes a website and member control panel. The new grid will be called the Lisbon Grid.
Supporters will get rewards such as special access, free land plots, and even entire regions, depending on the level of support, and there is no risk to making a pledge.
"Either the whole goal is reached, or all donations are refunded," said Loff, who is an experienced virtual worlds builder and has been a community manager in Second Life since 2007.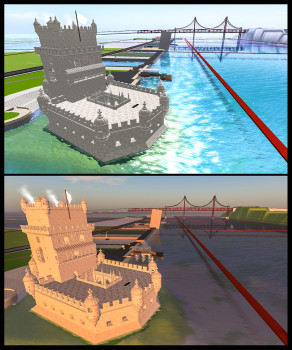 "Digital Lisbon is by far the biggest city replica in the whole metaverse, with nothing less than nine clustered megaregions of 16 regions each," he said. New and noteworthy in-world destinations and activities include watersports on the entire length of the Targus river, a hypergrid job center, and a highly accurate replicate of Lisbon's best known monument, the Belém Tower, he said.
The Lisbon Grid will have an almost 70 percent degree of geographical scale accuracy and structural continuity, and will cover the equivalent to nine square kilometers of virtual land, he added.
"People will be able to furnish their own homes, attend concerts, fairs and workshops, explore virtual museums and monument replicas, rent a store or office and run a bar, theater or school," he said. "What makes Lisbon special are elements such as unparalleled city size and continuity, building and texturing accuracy, full usage and interactivity of buildings, objects and living things, everything brought alive with many community activities and dynamics, including hiring many artists and lecturers."
The crowdfunding campaign ends on October 18. As of this writing, the project has raised $150 of its $2,000 goal. If successful, the launch of the grid is scheduled for January 2016.
This is the Loff's third attempt to get the project funded. Last spring, Loff launched a crowdfunding campaign on GoFundMe to build Digital Lisbon on Kitely. Then, in July, he relaunched that GoFundMe campaign as part of the move to the AviWorlds grid. The GoFundMe campaign raised a total of $210 over the course of six months.
To visit Digital Lisbon while it is still under development on the AviWorlds grid, teleport to login.aviworlds.us:8002:lisbon. You can follow the project on Google Plus, Facebook, and Twitter.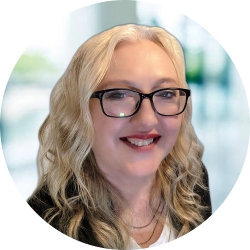 Latest posts by Maria Korolov
(see all)