UK-based AuraVisor launched a Kickstarter campaign Wednesday to raise $153,000 for a new all-in-one virtual reality headset that requires neither a PC nor a smartphone, and already raised more than $100,000.
The headset is expected to sell for around US$450, and includes an external game controller. Early backers were able to order it at a discount. Shipping is scheduled for next May.
The headset comes with a built-in 5-inch display and a built-in computer running on the Android platform and is compatible with the hundreds of Google Cardboard games already on the market.
It promises a 100-degree field of view, which is slightly wider than the Gear VR, on a part with the Oculus Rift, and less than the HTC Vive.
Does it make sense to spend $450 on a headset?
It does save you from having to have a late-model PC, and it means you won't be tying up your phone while, say, watching movies in a virtual reality theater. On the other hand, it's a lot of money to pay for a first-generation headset that is likely to be out of date quickly. My guess is that it will come down to the ecosystem. If the headset's unique built-in functionality, like its virtual reality interface, or the additional buttons on the headset itself, make it particularly appealing to developers, then the device could carve out a niche for itself.
Watch a promo video about AuroVisor below.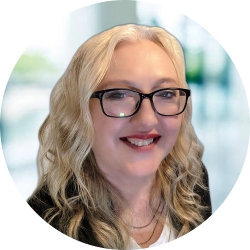 Latest posts by Maria Korolov
(see all)