Impression Pi, a headset that combines virtual and augmented reality with gesture recognition, announced this month that it received $5.5 million in funding in addition to its successful $300,000 Kickstarter earlier this year. The company has also said it will be announcing release dates this month.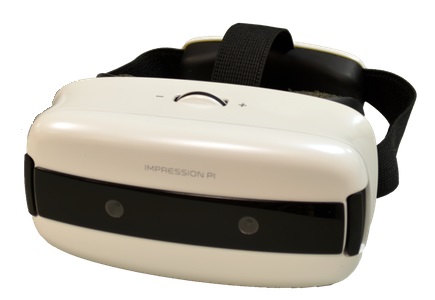 "Being able to attract such world-class investors is the ultimate seal of approval that we are in the right place at the right time with the right solution," said Anli He, CEO of San Jose-based uSens, Inc., in a statement. "This funding gives us the financial strength to support the explosive growth we anticipate over the coming months. It has also given us the solid foundation from which we have started raising uSens' series A funding round."
The company said it plans to use the money for research and development in computer vision, product development, and marketing in US and China.
All other virtual reality headsets on the market today either use external cameras, external sensors, or external controllers to allow users to interact with the virtual environment.
Impression Pi, however, adds built-in cameras on the outside of the headset. There are two cameras, to allow the headset to capture a three-dimensional view for use in augmented reality, or to track user hands for gesture controls.
"They were head and shoulders above the rest of the field,"said Young Guo, senior partner at IDG Capital, one of the investment firms backing the company.
The addition of the two cameras to the headset — and the specially-designed control board that goes with them — dramatically expands the potential of the device, the investors said.
"Their technology opens up a whole new world of potential target markets not possible with current virtual reality products – such as virtual training and education, healthcare and medical, entertainment and creating new emotional connections through shared virtual experiences," said Nick Yang, founding partner at Lebox Capital, in a statement.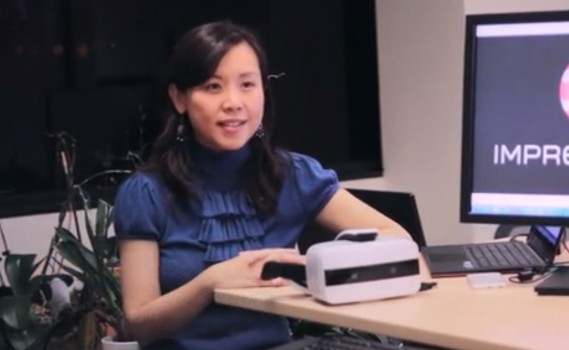 The company was founded in 2013 by the husband and wife team of CEO Anli He, CEO and CTO Yue Fei, together with serial entrepreneur Dr. Chris Shi.
The headset works with any smartphone with a 5-inch display or larger, including both Android and iPhones. Kickstarter backers were able to order it for around $250, with estimated delivery this December.
The Kickstarter video shows how developers can integrate the real-world into applications. Avatar hands, for example, can be controller by user hands. And real-world walls or table surfaces can play a role inside virtual reality games.
Watch the Kickstarter video below.
Latest posts by Karen Zastudil
(see all)