Delightex, a Munich based firm that builds virtual reality platforms, released the CoSpaces app this week, which allows users to explore and share virtual reality spaces with other users on iOS and Android devices and Google Cardboard-compatible headsets. This is in addition to the company's web-based application that allows users to create virtual spaces easily and quickly without coding.
A Gear VR version of the app is planned for July, and the company plans to add support for Google's new Daydream VR platform in November, Delightex spokeswoman Susanne Krause told Hypergrid Business.
"Users will have a share button inside the browser app, where the spaces are also created," she said. "By clicking, they create a link that they can send to others or publish — for example, on social media. Clicking this link will take other people to the project. If they have the app and open it on their mobile device, they can then also explore it in virtual reality."
The sharing feature is not in the application right now, but will be released this month, she added.
The company is also going to add a marketplace where users can buy and sell objects, experiences or games that they've created themselves for digital currency, she said.
Currently, the application can be downloaded for free from the Google Play store and Apple Store and works both with and without a virtual reality headset.
Watch a demo video below:
In the future, users will be able to collaborate in building virtual reality spaces in real time, Krause said, and to add simple animations and interactions to the spaces.
"We see it as a playful introduction to coding that can be very interesting to kids," said Krause. "This feature will also make it possible to create simple VR games."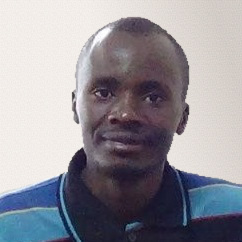 Latest posts by David Kariuki
(see all)