A startup that allows a smartphone's own camera to be used to track hand gestures has received a $20 million investment.
Chinese technology conglomerate Kuang-Chi will invest in Israel-based provider of software-based machine vision and gesture recognition technology eyeSight Technologies, the company said in a statement.
Currently, gesture controllers are only available for high-end, tethered headsets such as the Oculus Rift and the HTC Vive. Mobile-based headsets like the Gear VR and Cardboard-compatible viewers can use wireless controllers to interact with virtual apps but, so far, none are capable of reading or using hand gestures.
This will change in the fall, with Google's new Daydream operating system, which comes with a wireless controller that can track gestures.
However, eyeSight's technology does away with controllers altogether, with software that can be integrated into the smartphone's hardware, operating system, or camera module.
There's no information available yet about when this technology will hit the market, but the company released a video demonstrating the use of its technology in conjunction with the Gear VR earlier this week.
However, with the new $20 million investment, that time could be sooner than later.
"With our computer vision capabilities and Kuang-Chi's scale and position, we'll be able to bring to the market capabilities that would otherwise be beyond our reach," said eyeSight's CEO Gideon Shmuel in the funding announcement.
"Among companies operating in the computer vision, gesture control and embedded deep learning space, eyeSight has developed one of the most advanced and versatile platforms," said Ruopeng Liu, chairman of Kuang-Chi, in the announcement.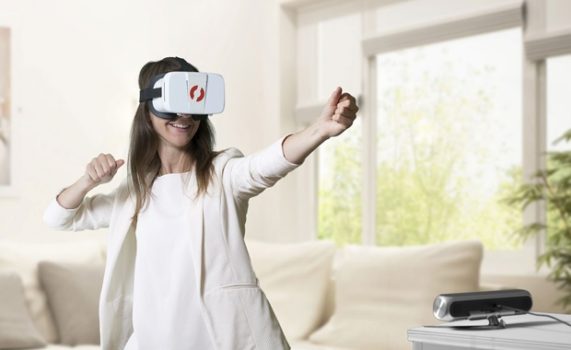 Another company working on gesture-based control for smartphones is San Francisco-based 3DiVi Inc., which launched a crowdfunding campaign for its VicoVR full-body motion sensor this week, and has already raised $16,000 of its $75,000 goal.
Unlike eyeSight, which uses a phone's own camera and only captures hand gestures, VicoVR uses a separate external camera which can track full body movements. The device is expected to cost around $350 and shipping is scheduled for the end of this year. Several apps that support device are already available, however.
One unusual use for VicoVR is that it can capture point cloud representations of people in real time, allowing for realistic holograms in virtual and augmented reality environments.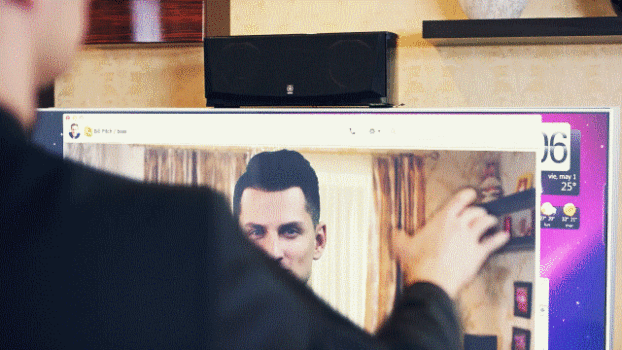 The company said that VicoVR will work with both Gear VR and Google Cardboard-compatible headsets. No word yet about support for Daydream.
Watch a video about VicoVR below.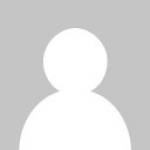 Latest posts by Jojo Puthuparampil
(see all)