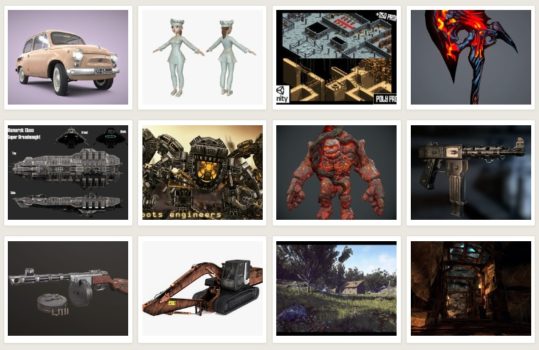 The growth of virtual reality devices market and the associated demand for new virtual reality experiences has increased the demand for low-poly 3D models, according to a report released last week.
Sales of "low poly" models significantly grew in 2015 and is likely to record robust growth in 2016, driven by growth in the virtual reality devices sector, according to the report, which was published by CGTrader, an online marketplace for 3D graphics based in Lithuania.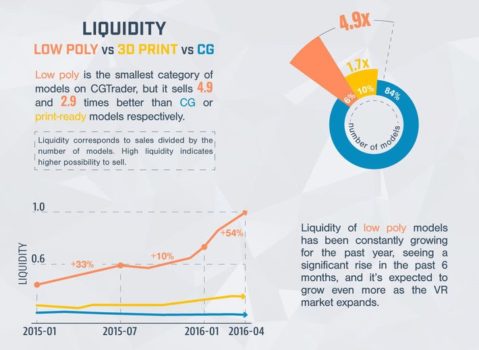 Low polygram 3D models have lower resolution than those intended to be used for print or computer-generated images.
Low poly is the smallest category of models on the CGTrader platform but sells 4.9 times and 2.9 times better than CG and print-ready models, respectively, the company reported.
According to data from SuperData Research, the number of virtual reality device users is expected rise to 55.8 million in 2016 from just 6.7 million in 2015. And 71 percent of all VR headsets in 2016 will be mobile-based, the research firm predicted, and 76 percent of VR content will be in games.
Mobile devices and games both tend to favor low-polygram, heavily-optimized 3D models, Dalia Lašaitė, co-founder and CEO of CGTrader, told Hypergrid Business.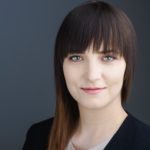 "Growth in low-poly model demand is driven by growth in virtual reality, augmented reality, and gaming markets," she said. "3D design accounts for around 30 to 50 percent of the cost for virtual and augmented reality app development and 3D model marketplaces can reduce this cost by up to ten times."
With gaming engines now effectively free for independent developers, it's become easier than ever to get into the business, she added, which also helps drive demand.
Low polygon 3D models are important to virtual reality since it requires two images to be rendered at 90 frames per second. On a PC, that translates to six times the hardware requirements of regular games.
Mobile-based applications have even tighter constraints, since smartphones have less processing power than PCs.
The company also released some pricing information, which can be helpful for 3D designers trying to decide what to charge for their products.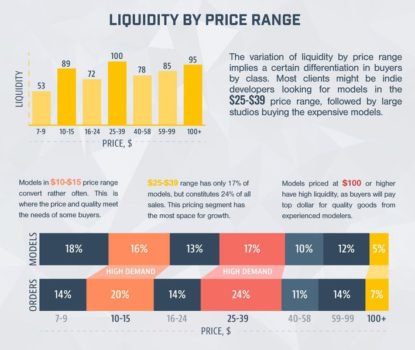 According to CGTrader, most buyers of the 3D models are independent developers looking for models in the $25 to $39 price range, followed by large studios buying more expensive models, priced at $100 or more.
In fact, while the $25 to $39 listings account for just 17 percent of models uploaded to the platform, but constitutes 24 percent of sales. Models in the $10 to $15 price range are 16 percent of all listings, but 20 percent of sales and models priced $100 and up are 5 percent of listings and  7 percent of sales.
About half of all low polygon models sold fall into the character or human categories, followed by architecture, weapons or military and animals.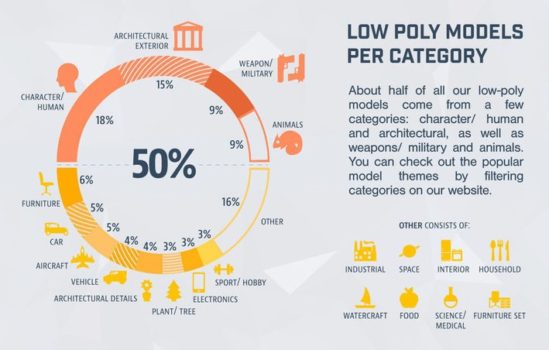 "The highest priced models that were actually bought fall into the following categories — military and weapons, watercraft, and aircraft," said LaÅ¡aitÄ—.
In addition to price and category, the number of products listed is also a factor that affects sales.
Uploading a fourth model nearly doubled the odds of making a sale, and the tenth model increased the odds by another 50 percent.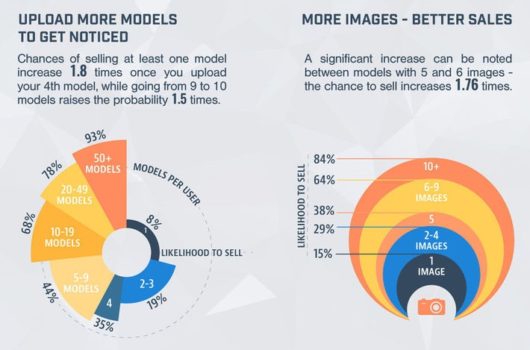 Having more images for each model can lead to higher sales, as well. For example, models that have between six and nine pictures have a 1.76 higher chance of selling. Uploading a model in more than one file format helped sales as well, the company reported.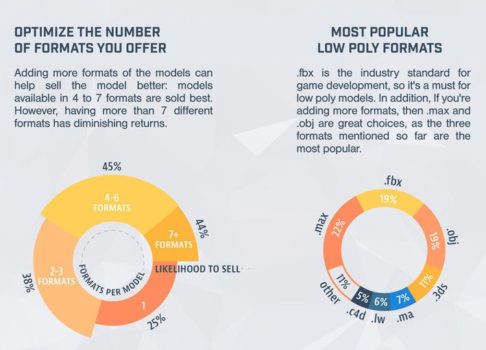 "The three most popular formats are .MAX, .FBX and .OBJ," said LaÅ¡aitÄ— . "We have the most game ready models uploaded in these formats. Having a model available in a few formats is beneficial for designers, so we encourage artists to upload models in several most popular formats."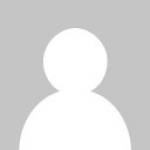 Latest posts by Jojo Puthuparampil
(see all)