Virtual reality is now a global phenomena and devices are slowly becoming available to more retail shops — including here, in Nairobi, Kenya, where I am based.
This Saturday, I walked over to my local mall, the Thika Road Mall on the Thika Super Highway, where I got to try out the Samsung Gear VR headset.
If you haven't been there, the Thika Road Mall is a western-style mall that includes several international chains, including a Woolworths. There are also restaurants, a super market, a video arcade, a cinema, and several other electronics stores besides the Samsung store that I visited.
The Samsung shop inside the mall is through the front gate, the ground floor, immediately on your left.
I was on my way out, when I saw the Gear VR headset — I didn't know that they had them. It was out on display, all set up with a phone and ready to go. I just walked in and asked to try it out.
I was generally familiar with virtual reality headsets already — I have a Chinese-made VRARLE headset at home. I bought it for the equivalent of US $34 at a shop on Accra Road, in the central business district. It was a good value for the price, but the immersive video experience didn't compare with that of the Gear VR.
It actually felt as if I was there, in the room where the video was filmed.
When a person in the video looked right at me and reached out a hand, I must confess I reached out mine too in response.
I was even tempted to walk around in the virtual environment, and I am sure that's why they recommend that you have to be careful of what you are standing near when using the headset. You could knock things off a table, or even get hurt if you move around too much.
The experience was brief, but it left me wanting to own the headset. Although it came bundled free with the Samsung Galaxy S7, it was also available for purchase separately, for the equivalent of US $98. But you need a Samsung phone to use it with, and even the older, Galaxy S6 model, retails for US $563. That's the cheapest model available that could support virtual reality on Gear VR. That's on the high side. Typical professional salaries are between US $197 and $483 a month, according to a recent survey.
However, lower-cost alternatives were available nearby. The Phantom shop on the second floor offers Cardboard-compatible viewers bundled together with smartphones for just US $187 .
That's still on the high side, but achievable.
How to buy a VR headset in Kenya
When I first decided to buy a VR headset, I started — like anyone else — by searching on Google. Some local retailers offered them, but you had to order, wait a few days, then come in and buy the headset.
For example, OLX, the local version of Ebay, has a number of virtual reality headset. listings. And local electronics retailer Jumia offers the ubiquitous VR Box headset for both in-store pickup and delivery. It was just US $20, but I didn't want to wait for it to come, so I went to the Accra Road Bus Station in Nairobi Central Business District, near the Tea Room building and the Nairobi-Meru shuttle stage and grabbed one right off the shelf.
Even the lowest-end virtual reality headsets and smartphones can handle 360-degree videos and can play traditional movies on giant virtual movie screens. And that's the most popular use of virtual reality headsets right now, anyway.
Many already use their smartphones to access the Internet and for social media.
According to official data from Kenya's Communication Authority, as of last fall, 88 percent of Kenyans had mobile phones, 74 percent had Internet subscriptions–  either via mobile data plans or in their homes — and 15 percent had high-speed broadband. Those without Internet subscriptions can access the Internet at any of the numerous cyber cafes in the country.
Meanwhile, according to electronics retailer Jumia, 58 percent of the phones sold last year were smartphones.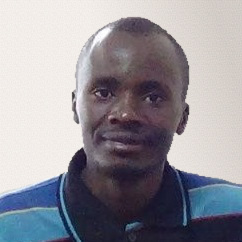 Latest posts by David Kariuki
(see all)