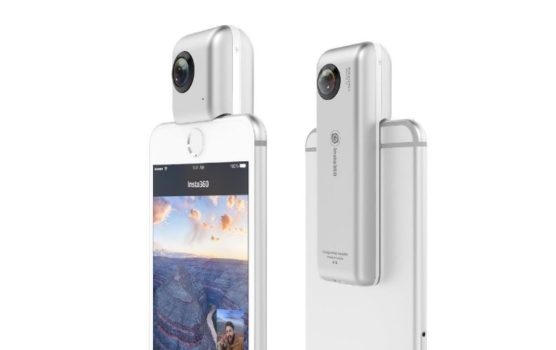 The$200 Insta360 Nano VR camera, which will be available for purchase on July 30, clips to your iPhone and uses two fish-eye lenses to take 360-degree photos or videos.
You can see some videos that have been taken with the camera here.
It works with the iPhone 6, iPhone 6 plus, iPhone 6s and iPhone 6s plus and boasts a resolution of 3040 by 1520 pixels.
By comparison, the $400 360fly camera (reviewed here) has a resolution of 1504 by 1504 pixels, while the $500 360fly 4K has a 2880 by 2880 pixels resolution. That puts the Insta360 Nano about halfway between the two cameras in terms of image quality, at half the price.
But while the price of the Insta360 Nano is right, overall I prefer the 360fly because it's a bit more flexible — the camera itself is about tennis-ball sized, and can be attached to a mount or placed on a table or any other surface, and works with both Android phones and iPhones.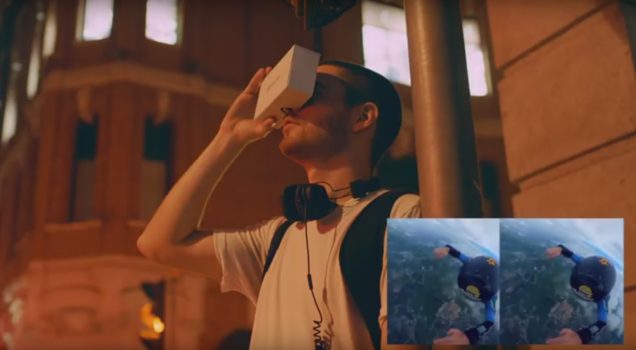 Both cameras make it easy to film and share photos and videos. And the photos and videos can be viewed in VR mode if you have a virtual reality headset.
I can definitely see a camera like this being built into my smartphone a couple of generations down the line. When that happens, we'll be recording lots of events in 360 degrees. For example, you could record a quiet evening at home with the kids and share it with distant relatives, or experience it again, years later.
The Insta360 video below shows the Insta360 Nano camera being used for a live video chat. Combined with a VR headset, you would actually feel as though you are sitting across the table from the person you're chatting with, especially if the camera was positioned where your face would normally be if you were actually there.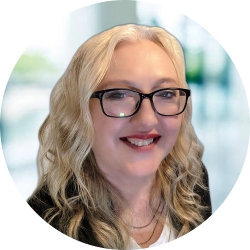 Latest posts by Maria Korolov
(see all)