Canada's Tek Gear Inc. is offering a free virtual reality headset to anyone who wants one — as long as they pick up the shipping charges.
"We've been in the VR business for over 24 years, delivering high end immersive solutions to military, medical, industrial and research institutions worldwide," said Tony Havelka, Tek Gear president, in the announcement. "Most of the VR products we sell are priced quite high and out of reach of the VR enthusiast."
By offering it for free, he said, the company hopes to get more people to try virtual reality.
"Our experience in the VR industry has shown us that, in order to get a consumer grade VR headset to market, it must have a much lower cost," he said. "There's nothing lower cost than $0 – so that's where we set the price."
However, when you consider the shipping costs, the headset isn't such a great deal after all.
For example, to get it delivered to me here in Massachusetts, shipping starts at $30. Physically picking it up at their offices costs $14.
For that price, I can get the Leji VR Mini, which has better specs, and save myself a drive to Canada.
The Tek Gear headset weighs 12 ounces, which is about the same as the Samsung Gear VR. The headset can hold phones from 4.5 to 6 inch screen sizes.
It looks a lot like a white Shinecon, which start at $15 on Amazon.
Tek Gear did not say what their headset's field of view is, but the Shinecon is 80 degrees, which is lower than most other headsets on the market. Both the Leji VR Mini and the Samsung Gear VR are 96 degrees. The Oculus Rift and the HTC Vive are 110 degrees. The BoboVR Z4 claims a 120-degree field of view.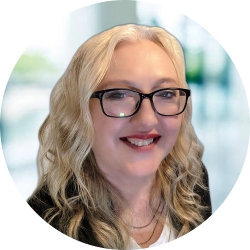 Latest posts by Maria Korolov
(see all)