MyWebRoom will launch a free new social virtual reality platform next month, myVR, which will allow users to create and customize private room, and hold events using mobile-based VR headsets.
It could be the first virtual reality platform that allows user-created environments. Two of the big players in the space, AltSpace and vTime, only offer a choice of-pre made settings.
The platform will also support in-world media and Web browsing, both in social and private settings.
It is important to make it possible for people to choose whether to be social or not inside virtual reality environments, myWebRoom co-founder and Chief Product Officer John Gonzalez told Hypergrid Business.
"We believe that it's important for users to have a space they can call their own and have total control over, which is why we made private rooms the centerpiece of our virtual reality experience," he said.
In fact, creating a room is the first step for new users who sign up for the platform — not customizing an avatar.
In fact, there are no avatars.
"When you enter a room in myVR, it feels like you are entering a space in real life, and we felt that having avatars in the surroundings could take away from the life-like experience that we are trying to create," said Gonzalez. "That is not to say we are excluding avatars forever, but at least for now."
It will also allow for the discovery, reading and sharing of additional online content in virtual reality environments unlike is possible in AltSpaceVR and vTime.
Users can subscribe on preferred feeds in order to receive news, read and browse myVR content that is organized in 21 categories, including sports, Do It Yourself, and food. The hosted content can be customized before sharing with their friends and colleagues.
"We want people to understand that virtual reality is a platform that can be used on the daily basis and our goal is to promote virtual reality as a medium and to help bring it to the mainstream," said Gonzalez.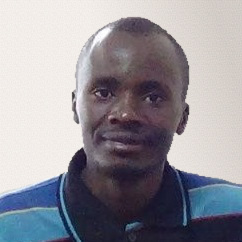 Latest posts by David Kariuki
(see all)