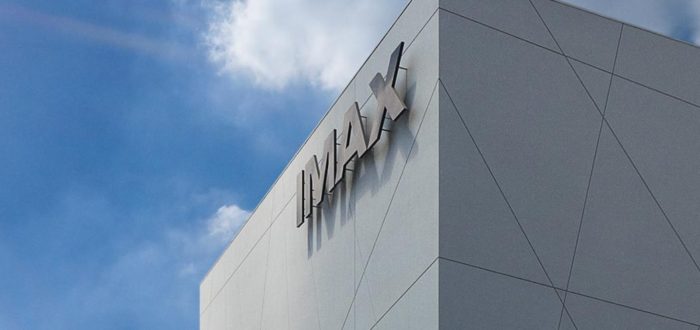 Press release: IMAX and ODEON & UCI Cinemas to launch first IMAX VR center in Europe
Groundbreaking Agreement Ushers in Next-Generation of Immersive Entertainment Experiences to ODEON's Printworks Multiplex in England
LONDON – IMAX Corporation today announced an agreement with leading European exhibitor, ODEON & UCI Cinemas Group, to install the first pilot IMAX VR center in Europe at its Printworks multiplex location in Manchester, England. The center, which the parties are planning to open by the end of 2016, will deliver guests immersive, multi-dimensional VR experiences, including entertainment content and games.
The IMAX VR Experience features a unique combination of premium technology that lets users see, feel, move and play in new worlds in a powerfully immersive and realistic way, much like IMAX theatres offer moviegoers a differentiated and best-in-class film experience. IMAX is working with Acer and Starbreeze AB to incorporate next-generation headset-mounted display technology that offers industry-leading resolution and an extra-wide peripheral field of view.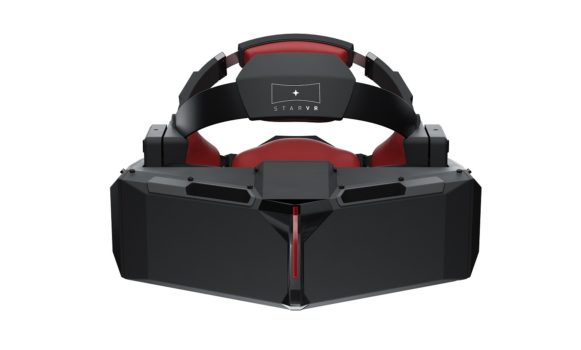 IMAX will provide the centre an ongoing array of new, premium interactive content experiences that are expected to range between 5 and 15 minutes in length each. The Company is in advanced stages with several content developers, including Hollywood studios and gaming publishers, to produce and distribute high-quality VR experiences to its centres. IMAX also plans to eventually incorporate premium content resulting from the cinema-grade virtual reality camera that it is currently developing in partnership with Google.
"For nearly 50 years, IMAX's mission has been to give audiences – of all ages and across generations – a reason to get off their couches and leave the comfort of home to go out to the cinema. Today's agreement with ODEON marks an important milestone in our continued effort to deliver differentiated entertainment experiences – now through location-based VR," said IMAX Corp. CEO Richard L. Gelfond. "We are extremely pleased with the significant progress we've made on this initiative in this short period of time and believe this commitment from such a significant European exhibitor is a testament to the interest and potential of this offering. ODEON is a longtime partner that shares our vision in delivering guests the ultimate in premium experiences and we look forward to ushering in the next evolution of immersive entertainment with this test center."
The center will employ a new modular design – proprietary to IMAX – that will consist of several "pods" to allow multiple players to enjoy interactive, exciting, moveable VR experiences. The pods, which are designed to optimize user mobility and interaction in virtual environments, can be adapted for specific content experiences – whether single or multi-user.
"We're always looking for new ways to give our guests an even more immersive experience, so are very excited to be hosting Europe's first IMAX VR centre at ODEON Printworks" said Paul Donovan, CEO of ODEON & UCI Cinemas Group. "We have a longstanding close relationship with IMAX which creates unforgettable experiences in many of our cinemas across Europe, so we are delighted to be alongside them again, at the cutting edge of innovation, to introduce and pilot awesome new technology which will delight our guests."
IMAX is in the process of launching its first showroom and pilot IMAX VR centre in Los Angeles and is targeting to open additional test facilities in China, Japan, the U.S., the Middle East and Western Europe in the coming months. The Company plans to use these pilot locations to test several factors including the overall customer experience, pricing models and the types of content featured. If successful, the intent is to roll out the concept globally to select multiplexes as well as commercial locations such as shopping centers and tourist destinations.
About IMAX Corporation
IMAX, an innovator in entertainment technology, combines proprietary software, architecture and equipment to create experiences that take you beyond the edge of your seat to a world you've never imagined. Top filmmakers and studios are utilizing IMAX theatres to connect with audiences in extraordinary ways, and, as such, IMAX's network is among the most important and successful theatrical distribution platforms for major event films around the globe.
IMAX is headquartered in New York, Toronto and Los Angeles, with offices in London, Tokyo, Shanghai and Beijing. As of June 30, 2016, there were 1,102 IMAX theatres  in 69 countries.

Latest posts by Press Release
(see all)