AviWorlds is coming back, grid owner Alexsandro Pomposelli told Hypergrid Business today. The Avi-Labs OpenSim hosting will also return, he said.
"People can already order their free regions," he said, even before the grid is back up. "When they sign in, their regions will be up."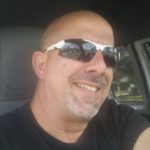 The free region will have a maximum capacity of 15,000 prims, he said. Creators who bring in content for the grid can request a 45,000-prim two-by-two varregion, he added. Residents will also be able to get one free region export per month. This is also called an OAR backup, and allows residents to restore earlier versions of their builds, or move their entire regions to other grids.
To request the free region, people should send an email to avi-labs@avi-labs.com and provide a name for the region they'd like to reserve, the avatar name, and an estate name.
Pomposelli said that he doesn't yet have a date for the official relaunch.
"In the meantime, I am in talks with two investors, and also with my new tech person," he said. "I am doing this very slowly and carefully. I am also recruiting new help that I can trust and will not try to take over the business or invade our servers and illegally take the database and crash the services."
AviWorlds shut down for the ninth time late this summer after a series of problems with its servers. Pomposelli accused his former head of technology and one of his customers of causing the problems, and both the customers and his tech expert, Josh Boam, left the company and launched their own hosting firms.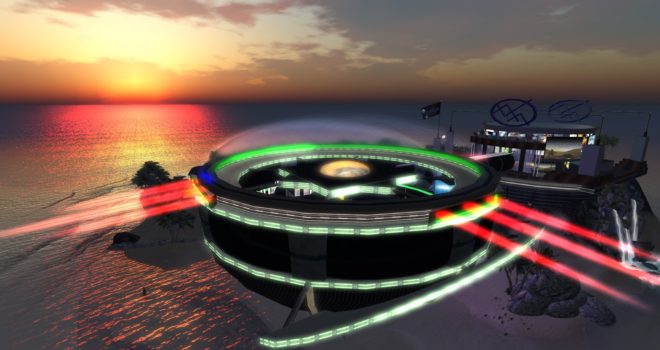 Former residents lost access to the AviWorlds grid, and many have still not been able to recover their content.
Pomposelli said that he does not have the region backups.
"Restoring peoples regions will depend on my former employee's willingness to send me the data which he is holding illegally," Pomposelli said.
AviWorlds has shut down nine times so far, not counting outages.
By "shut down," I mean that users lost their regions and inventories and any money they had in in-world currency, social media pages were taken down, the website was taken down, and there was an official announcement that the grid was closed. The grid has also been down other times, for temporary technical or other reasons.
Pomposelli also has a very problematic history with former business partners, and with vendors who provided him with hosting services. I'm going to go into all of it again, because when AviWorlds shut down last time, customers told me that they didn't know about Pomposelli's history and suffered losses of time, money, content, and — for customers who hosted their entire grids with him — saw their own brands damaged in the fall-out.
Pomposelli routinely blames his services providers, business partners, and employees for problems.
For example, he was the first — and, so far, the only — customer to complain about OpenSim hosting vendor Dreamland Metaverse. He was also unable to make it work with Zetamex, or as an enclave on the Kitely grid.
Two years ago, when he closed AviWorlds yet again, he decided to give the grid away to his then technology manager, Mike Hart. He changed his mind almost immediately, resulting in a several months-long battle over the grid's content, domain name, and users.
This fall, the fallout from the most recent collapse was even broader, and extremely virulent, with accusations of hacking, incompetence, failure to pay salaries and server rental fees, and theft flying back and forth.
Pomposelli also has a history of experimenting with different business models. While this is not, in and of itself, a problem, the constant stream of changes makes things very unpredictable for in-world merchants and residents.
To date, AviWorlds has tried:
The newest business model, which seems to include free regions for all, seems equally unlikely to be sustainable.
For those tempted to give AviWorlds another shot, I have the following recommendations:
Do not create content on this grid. Create your content elsewhere — on a region hosted on your home computer, on OSgrid, Â in a Kitely sandbox, or anywhere else, really — and import it to AviWorlds.
Keep your primary avatar on another grid, and teleport in to AviWorlds to visit. Or, at least, have a secondary avatar on another grid, and make sure that that avatar has copies of your most valuable content.
If you build, make regular backups of your builds. For example, by taking advantage of AviWorlds offer of free monthly OAR exports.
Do not invest more time or money than you can afford to lose.
Finally, if you are a grid owner, I do not recommend hosting with Avi-Labs. There are many other providers with good track records. You can check out the ratings of the top three, Dreamworld Metaverse, CloudServe, and Zetamex in last year's hosting survey. The full list of companies offering hosting for OpenSim grids is here.
And if you are considering partnering with Pomposelli, I recommend that you look at what happened to Mike Hart and Josh Boam. If you do go into business together, then at least do so with your eyes open and take precautions to protect your own brand and reputation.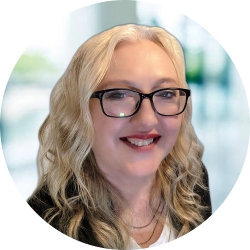 Latest posts by Maria Korolov
(see all)