An industry group and individual vendors are working to fix the problem of incompatibility across multiple virtual reality content hosting, distribution and advertising platforms.
Currently, advertisers, publishers and brands often have to create native applications for each of the platforms to distribute and monetize content to as large audience as possible.
Advertisers hope to be able to run the same ad everywhere easily. That will not only help advertisers reach a new audience, but will also increase revenues for game developers and other content providers.
While publishers, brands and advertisers wait for WebVR and Khronos standards to materialize, vendors such as VUSR and OmniVirt are already offering their own solution.
Khronos
The Khronos Group is an open consortium of hardware and software companies, including Epic Games, Google, Immersive Technology Alliance, Oculus, Intel, NVIDIA,  Open Gaming Alliance, and Valve.
This month, the group called on advertising industry players to join an initiative that will help deal with fragmentation issues across the different virtual reality platforms.
They hope to come up with standards where APIs will track headsets, controllers and other objects and then integrate all of the devices into a virtual reality runtime, said the announcement.
"Open standards which allow developers to more easily create compelling, cross platform experiences will help bring the magic of VR to everyone," Mike Jazayeri, director of product management at Google VR, said in the announcement. "We look forward to working with our industry colleagues on this initiative."
WebVR
WebVR is currently experimenting a JavaScript API which will enable compatibility and visibility of content across Oculus Rift, HTC Vive, Samsung Gear VR, or Google Cardboard platforms on all web browsers. In short, publishers' virtual reality content, once published on any virtual reality platform, could also be accessible through all web browsers.
For advertisers and publishers, WebVR is not yet ready for use right now and is in its early days according to a recent announcement, although there is a great progress with experimenting WebVR 1.0 on Firefox Nightly, which was expected to leave beta by end of this year.
The Chrome team has also announced that WebVR is available as an Origin Trial in Chrome 56 Beta for Android and Oculus has launched the Carmel browser preview — its virtual reality browser — as Samsung continues to improve implementation for WebVR on its browser. Microsoft has also announced that it has started to work on supporting WebVR for Edge, the new browser for Windows 10.
When ready, WebVR will also help developers avoid developing applications for each of the virtual reality application and users can save more storage space.
WebVR is currently available for experimentation on Firefox Nightly builds, as experimental builds for Chromium, and in the Samsung Internet Browser for Gear VR. WebVR-enabled builds are available for download at the WebVR web page. Users can also add WebVR to their mobile site by using the  WebVR Polyfill to provide support for Cardboard mobile devices such as iOS and Android.
For now, you can download WebVR samples to test if your browser supports the WebVR API.
VUSR
The New YorkTimes-based VUSR, which is now supported on the NYT VR app for Daydream, enables publishers to publish virtual reality content and 360-degree videos across Oculus, Google Cardboard, Vive, Daydream, PlayStation and Gear VR,.
Publishers using the platform can monetize content through sponsorships, in-app purchases, advertising and video sales.
OminiVirt
OmniVirt is another virtual reality and 360 degree video advertising and distribution platform which supports both multiple VR platforms as well as ad networks.
Users can can load virtual experiences right from a website and experience them with their Google Cardboard headsets, without having to download a separate app. Although they currently focus on mobile VR, support for other platforms in the works.
"The next phase of our development is focused on WebVR so that we can power experiences across all platforms or headsets like Oculus, Daydream, PSVR, and Vive," OmniVirt co-founder and COO Michael Rucker told Hypergrid Business. "This will all be coming early next year."
OmniVirt also helps companies measure user engagement.
"Our ad units have seen a ten-fold uplift in interaction rates relative to standard units that would typically fill that same inventory," said Rucker. "And those users that interact have spent over a minute of dwell time with this immersive content."
The company is working with brands such as The New York Times, AOL, Wall Street Journal, Time and Twitter to power 360-degree video playback.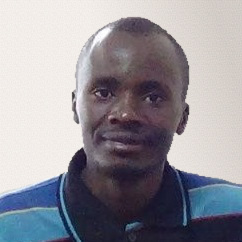 Latest posts by David Kariuki
(see all)