Viar.Live allows users to upload and share 360 degree photos, create virtual reality tours from the uploaded 360 degree photos, embed virtual reality content on websites, and distribute the content across desktops, iOS and Android mobile platforms.
It supports Google Cardboard Camera and iPhone Pano so anyone whose phone supports these features can create and share virtual reality content directly from their phones. You can also take 360 degree photos with any 360 degree camera and upload to the platform.
Uploading and sharing a 360 degree photo on the Viar.live takes only a few seconds after signing up, and creating a typical virtual reality tour from one or more of the uploaded photos takes less than five minutes, Viar.Live co-founder Oleg Poskotin told Hypergrid Business.

"We are adding info-hot spots, so tour creation may take longer, to add test or graphics, but that would be an option, not a must."
Users can then share the link with other users who can view the content on desktops or mobile platforms. To upload the created content on their website, web owners only need to copy the link to the target website. You can embed the virtual reality content on any website including a news website.
"A user can create connections between virtual reality photos in the tour or use a thumbnail navigation," said Poskotin. "Once the virtual reality tour is created, the user can share it on social media, or via direct link. Users can also embed the virtual reality tour into their websites and blogs. We provide HTML, iFrame, and direct link embed codes."
The tool makes it easy to store and manage virtual reality photos as well as creation of more sophisticated virtual reality experiences such as virtual reality tours. Businesses can use such a tool to show their property interiors and customers can visit property virtually, do virtual walk-throughs of property before making actual purchase decisions, sample vacation experiences before holidays, or simply revisit their vacation experiences later on.
"We allow realtors, hotels, restaurants, retail shops and other businesses that depend on foot traffic to leverage virtual reality," said Poskotin. "For the first time, they can feature 360-degree virtual reality experiences right on their websites. On the other side, we provide professional photographers and enthusiasts alike the tools to stay on top of the virtual reality trend."
See an example of a virtual reality tour created with Viar.Live below:
Viar.Live also helps deal with the virtual reality fragmentation problem where people need to download apps to view virtual reality content on every platform – you do not need to download any application to view this content when using Via.Live.
"With that, we are breaching the gap between the early adopters and mass market customers," said Poskotin.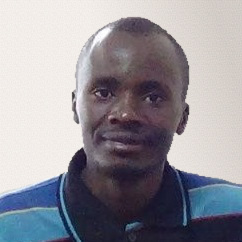 Latest posts by David Kariuki
(see all)