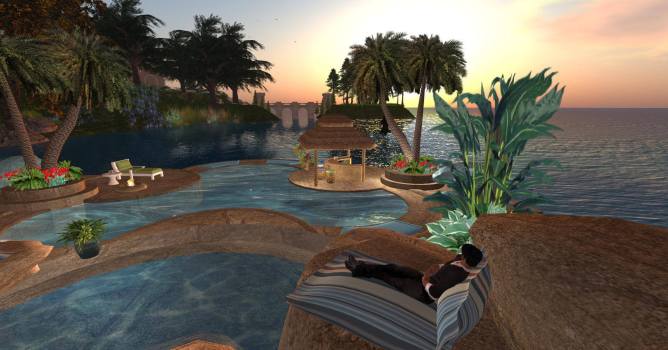 Last September, I looked at the land prices on all the public OpenSim grids, and the average price was $20.39 per standard region.
Today, I reviewed the prices of all 55 grids that I know of that post their prices, and the average has fallen slightly to $19.22.
The median price — where half the grids are lower, and half are higher — fell even more dramatically, from $17.00 last fall to $15.00 today.
Nine grids had prices under $10 — Naras Nook at $5, Neverworld at $5, My Virtual Community at $5.60, Virtual Life Brasil at $6.14, Genesis MetaVerse at $7.95, Dynamic Worldz at $8, Genesis Global Journey at $8, Logicamp at $8.95, and Atek Grid at $8.95. All nine are hypergrid-enabled.
Seven grids had prices at $40 or higher — InWorldz at $40, UFSGrid at $50, Virtual Highway at $40, Exo-Life at $50, MetaCosmo at $72.71, YrGrid at $60, and ToPi`s World at $44.78. Of these, Exo-Life, YrGrid, and Topi's World were hypergrid-enabled, while InWorldz, UFSGrid, Virtual Highway and MetaCosmo were not.
Hypergrid-enabled grids typically had lower land prices.
The average price for a standard region on the 47 hypergrid-enabled grids on this list was $17.20. The average price on the eight non-hypergrid grids was $31.08, which was 81 percent higher.
When comparing prices, I looked at the monthly costs, converted to US dollars, of a 15,000-prim region. If a grid did not offer 15,000 prim regions, I used the next larger in size.
While some grids also have free land offers, I did not consider those for this report.
If your grid is not on this list, or the information is not accurate, please email the link to your current land pricing page to me at [email protected].
Here's the full list of the grids and their prices:
All the prices are also listed on our land rental page.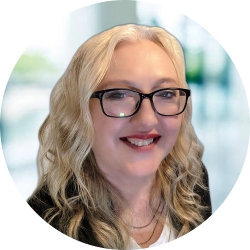 Latest posts by Maria Korolov
(see all)