Half Life: Alyx is the 2020\'s VR game of the year.
If you want to play the game the best way, we've put together a guide to the best VR headset for Half Life: Alyx.
What is Half Life: Alyx?
Half Life: Alyx is a VR game built from the ground up for virtual reality. It is one of the first true VR-only games from an AAA top studio. In the game, you control Alyx Vance on a mission to seize a super weapon belonging to the alien Combine.
All interactions, combat, and movement is done in virtual reality. The game is a first-person shooting game with puzzle, exploration, and survival horror elements built into it.
The game was released to near universal acclaim. It has quickly become the 'gold standard' for VR games.
PC Requirements
Being built from the ground up for VR means that Alyx has some serious recommended PC requirements. It is recommended that you have a gaming PC that meets the following specs:
Operating System: Windows 10
CPU: Intel Core i5-7500 processor or Ryzen 5 1600
RAM: 12 GB of system memory
Graphics Card: NVIDIA GeForce GTX 1060 or AMD Radeon RX 580
GPU RAM: 6 GB of video memory
Remember, your VR headset is just a display for Alyx. All processing power comes from your VR headset. Most stutter, lag, frame rate drops, and graphic degradation comes from your PC and not your headset.
If you have a gaming setup that meets these specs, let's take a look at the best VR headsets for Half Life: Alyx.
Valve Index
Valve, the same studio who developed Alyx, has their own VR headset called the Index. The Half Life development team used the Valve Index to create Alyx, which should mean tight integration and mapping between the game and controllers. It was the obvious first choice headset for us to try with the game first.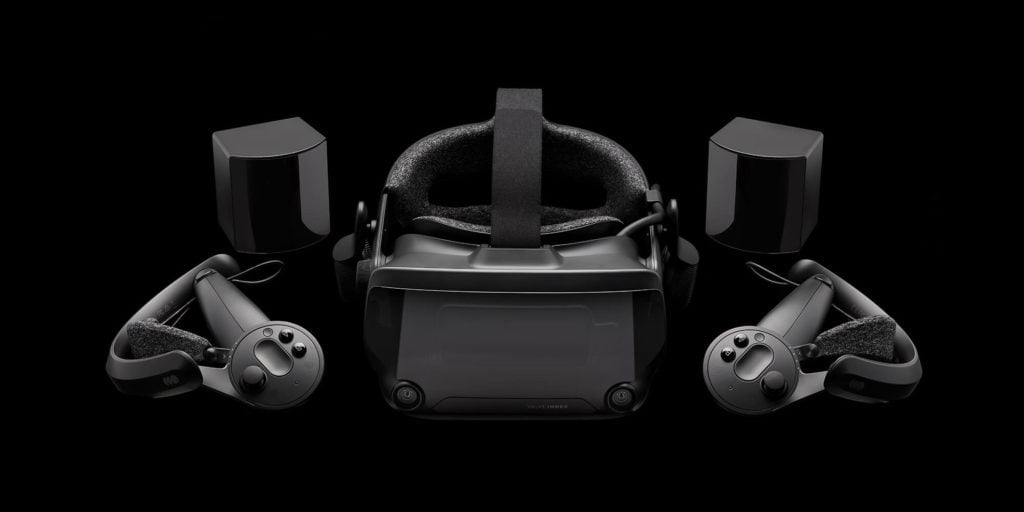 The display on the Valve Index is LCD with a resolution of 1440 × 1600 per eye. Unlike most other headsets, the Valve Index offers a refresh rate of 120 Hz. Overall, Alyx looks great in the Index and immediately feels like a premium VR title.
The biggest advantage in using the Index to play Alyx are the knuckle controllers which are the best controllers in VR today. The knuckle controllers are awesome because:
They are ergonomic and fit great in your hands.
Capacitive touch technology can track all of your individual fingers and how hard you are holding each one on the controller.
Each controller uses 87 sensors to track hand position, finger position, motion, and pressure to determine user intent.
Inventory supply of the Index has been limited since its release date. If you get your hands on one then, it is an awesome VR headset for Half Life: Alyx.
HP Reverb G2
The HP Reverb G2 is the newest VR headset in 2020. It boasts the largest display resolution of any headset, 2160 × 2160 pixels per eye. All VR games, especially Alyx, look great in the headset. For an LCD screen, it contains deeper black colors than alternatives. This is a good thing for games like Alyx, which take place in the dark and at nighttime in many of the scenes.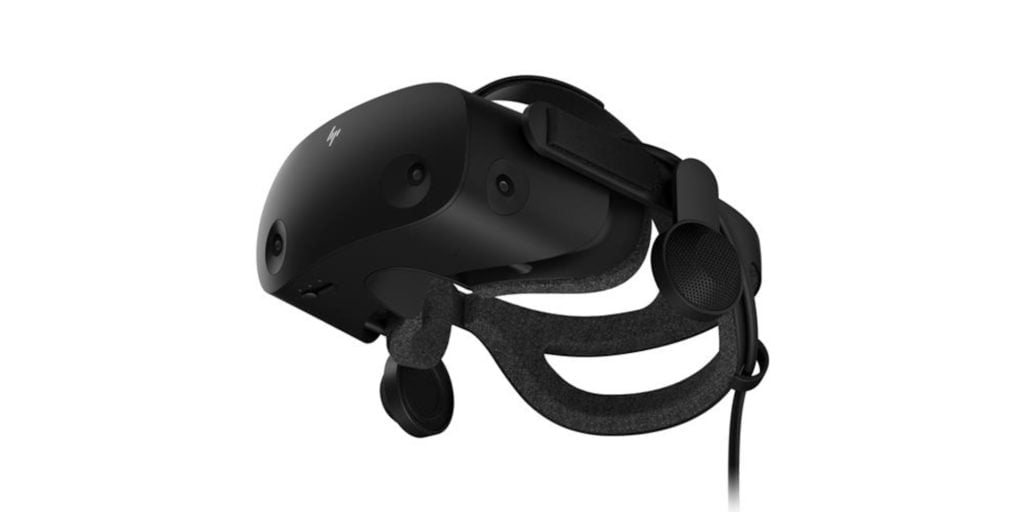 Another reason we like the G2 is due to its inside-out tracking, which tracks your movements inside the headset. The Valve Index requires external base stations around the perimeter of your room to watch your movement. Inside-out tracking is a much smoother setup for casual VR players and makes virtual reality gaming feel more natural.
Lastly, the price of the HP Reverb G2 is cheaper than the Index by $500 or more. This makes the HP Reverb G2 an ideal VR headset for Half Life: Alyx at a cheaper price and a better display.
Reviews online also say that you can sync Valve Knuckle controllers with the G2. This would improve the G2 over the Index in every way, though we haven't tested it ourselves.
Oculus Quest 2
Despite being a standalone headset not natively made for PC VR gaming, we love the Oculus Quest 2. (Read my in-depth guide to buying the Oculus Quest 2 here.)
And with a little extra setup time, the Quest 2 is the perfect VR headset for Half Life: Alyx.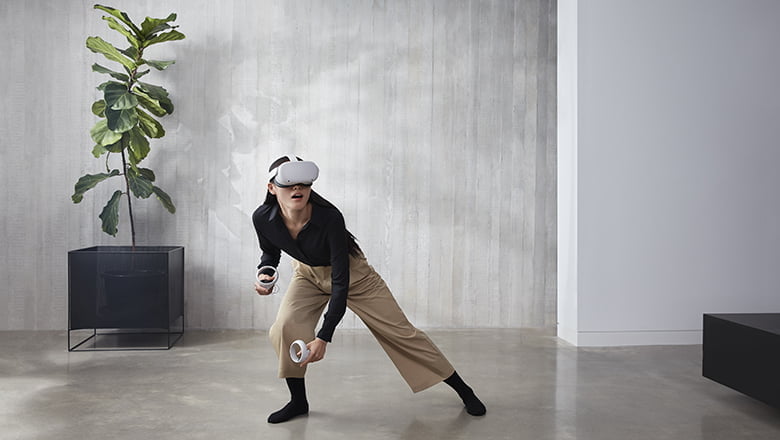 To start, the Oculus Quest 2's display is second-best to only the G2, at 1832 × 1920 pixels per eye. Secondly, the price is the most affordable out of any headset at only $299 all-in. Like the G2, it also contains inside-out tracking which gives you more freedom to move around and play games in your house.
The Oculus Quest 2 can play PC VR games with the Oculus Link attachment. Link is a USB-C 3.0 cable that connects to your gaming PC. In this mode, you give up the Quest's Android-based processor and it turns into strictly a display like other PC VR headsets. Alyx is encoded and streamed over the Link cable with low latency. It's a surprisingly fast setup time to turn the Quest 2 into a VR headset for Half Life: Alyx.
If you want to get more clever, Virtual Desktop is another solution for the Quest 2. Virtual Desktop is a software that you load on your headset and on your computer. You stream Steam VR wirelessly to the Virtual Desktop app on your headset. If you connect to a dedicated wireless router, you can get near zero latency.
When we set this up, we were seeing only 30 ms of latency. This is just a little more than one frame delay between your computer and headset; a negligible value in order to play Half Life: Alyx with absolutely no cables attached at all! No cables give you freedom to move around your guardian space freely. When we set up a Guardian in our garage, we could navigate entire levels of Alyx without needing to manually move much.
Which VR headset for Half Life: Alyx is your favorite? Comment below and let us know what you think.
Latest posts by Ryan Anderson
(see all)