Many companies have switched to virtual offices and Zoom meetings during the COVID-19 pandemic, but some are going a step further, into immersive 3D office environments, similar to that of Second Life or OpenSim.
Auto manufacturer Audi, for example, has rolled out Audi Spaces, a virtual 3D version of Audi's actual working environment. More than 4,000 Audi employees can use it to work, meet, learn, and collaborate in more than 200 events each month.
It's a sign of how effective virtual spaces can be for companies during times of crisis, Audi Spaces project manager Patrick Zobisch told Hypergrid Business.
"Audi Spaces was developed and implemented to increase the quality and flexibility of the training offerings at Audi," he said. "Audi Spaces can be used for training and coaching, but also for collaboration and working together from a safe distance."
Employees use it alongside other tools by the company such as Audi Akademie for learning and Audi IT, a support and advice platform.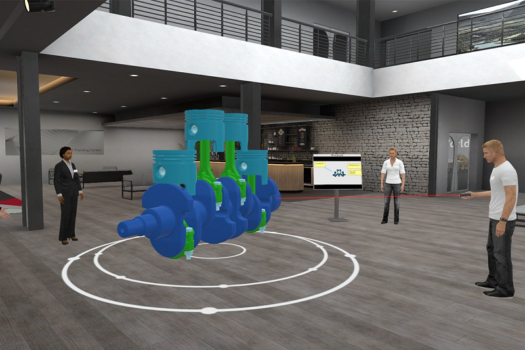 Video conferencing happens at the expense of a sense of a community among workers, he said, and these tools can also be impersonal, and the level of attention can decline over time. "Audi Spaces is much more interactive than ordinary video conferencing sessions and encourages active participation through the use of immersion provided by avatars. Full-day sessions are therefore much more entertaining and concentration can be maintained for longer."
Employees using the software described the experience of using the software as more close to reality and more relaxing and less tiring than other video-based meeting and conferencing tools, according to a company's press release.
However, users need to learn how to use this software, Zobisch said, adapt their event to Audi Spaces, and choose which interactions to move to the new platform.
The tool is helpful for interactive and innovative workshops and trainings and not so helpful for lectures that last for several hours, he said. "For some employees it is a big change," he said, "But even employees with no previous knowledge can cope with it very quickly."
It is not the first time Audi is using virtual technologies. Last year, the company launched a virtual reality experience for its dealerships, which allows customers to test drive and explore its models virtually and explore mechanical features of their cars virtually using virtual reality headsets before buying, and the company also uses this technology to showcase its auto offerings in trade fairs and shows.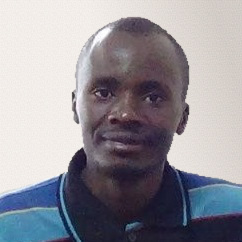 Latest posts by David Kariuki
(see all)