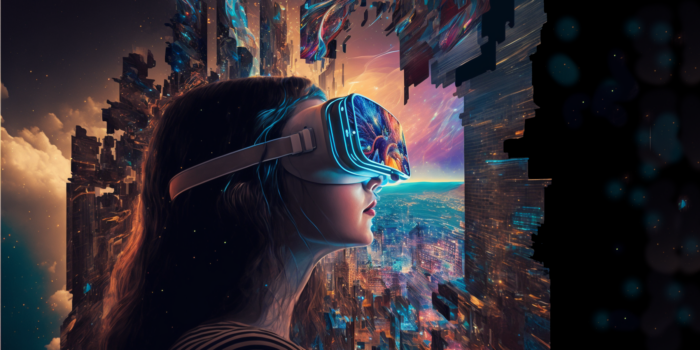 Last Friday, AltspaceVR announced that will be shutting down its virtual environment in March.
AltspaceVR was a consumer-focused immersive space that could be accessed either via the desktop or through a virtual reality headset. Since its launch in 2016, the platform has hosted big names and quickly became the go-to platform for virtual concerts, stand-up specials, and other metaverse happenings. It was the platform I recommended to people looking to socialize in virtual reality. For me, its biggest downside was that you couldn't really use it to build your own world. Plus, it was a proprietary system, owned by Microsoft, and didn't play well with other metaverse platforms.
In its blog post, the company said that it will be focusing on other metaverse-related efforts, such as the launch of Microsoft Mesh, an enterprise-focused metaverse platform.
Except.
In an SEC filing last Wednesday, Microsoft said it will lay off 10,000 employees. According to media reports, the layoffs include its entire Mixed Reality Toolkit group and the AltspaceVR team, effectively killing Microsoft's own Hololens project.
It shouldn't come as too much of a surprise — nobody's been able to make any money with the metaverse yet.
In fact, just last week, Congress denied the US Army's request for $400 million to buy more HoloLens headsets. The reason? More than 80 percent of soldiers reported that they didn't like using the headset, including "mission-affecting physical impairments" such as headaches, eyestrain, and nausea.
In a report last spring, Department of Defense's Office of the Inspector General warned that buying augmented reality systems without user acceptance "could result in wasting up to $21.88 billion in taxpayer funds to field a system that soldiers may not want to use or use as intended."
Instead of continuing to invest heavily in AR, VR and the metaverse, Microsoft seems to be going all-in on artificial intelligence.
The rise of AI
On Monday, Microsoft announced a "multi billion dollar" investment in OpenAI, the company ChatGPT and Dall-E 2. Microsoft didn't give the exact number, but news reports from the New York Times and Bloomberg have put it at $10 billion.
On yesterday's earnings call with investors, Microsoft CEO Satya Nadella said, "The age of AI is upon us."
And it's making money. Microsoft's AI platform, Azure ML, has seen its revenues more than double for each of the five quarters in a row, he said.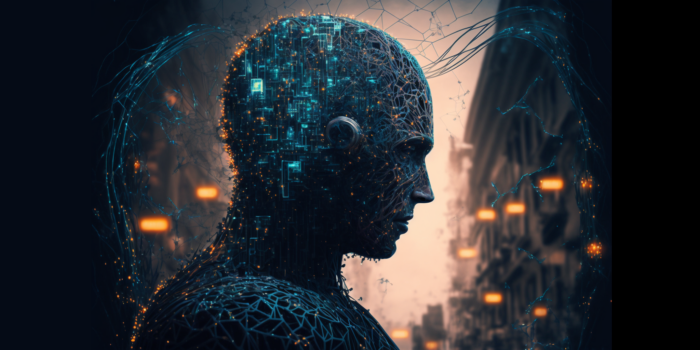 Last week, Microsoft made its Azure OpenAI service broadly available, he added.
"And already over 200 customers – from KPMG to Al Jazeera – are using it," he said. "We will soon add support for ChatGPT, enabling customers to use it in their own applications for the first time."
Microsoft will be the exclusive cloud provider for OpenAI, deploying their models across Microsoft's consumer and enterprise products.
In addition, Microsoft is also behind GitHub Copilot, an AI-powered coding assistant.
"More than one million people have used Copilot to date," said Nadella. "This quarter, we brought Copilot to businesses, and we've seen strong interest and early adoption from companies including Duolingo, Lemonade, and Volkswagen's CARIAD software group."
"We fundamentally believe that the next big platform wave, as I said, is going to be AI," Nadella added.
What about Meta, Google and Apple?
Meanwhile, Meta is continuing to bleed money on its metaverse investments. In its most recent earnings call in October, CFO Dave Wehner said that Reality Labs income was down 49% due to lower Quest 2 sales. And expenses were up 24%.
As a result, Reality Labs income was just $285 million — on expenses of $4 billion.
That's a loss of $3.7 billion. In just three months. That's a loss of more than a billion dollars per month.
As of last October, Meta had lost a grand total of $30.7 billion betting on the metaverse. And that number is just going to keep going up.
"We continue to anticipate that Reality Labs operating losses in 2023 will grow significantly year-over-year," the company said in an SEC filing on Nov. 9.
Meta's metaverse — its Horizons platform in particular — "obviously has a long way to go before it's going to be what we aspire for it to be," said Meta CEO Mark Zuckerberg on the October earnings call.
Google has scaled back its VR ambitions a couple of years ago, ending support for its Daydream platform in 2020. Apple still hasn't released its long-awaited AR headset.
Overall, global sales of virtual and augmented reality headsets shrank 12 percent in 2022, according to research from CCS Insights, from 11 million units sold in 2021 to 9.6 million in 2022.
In addition to the long-awaited Apple headset, which might come this year, another upcoming bright spot is Sony's Playstation VR, which is a closed, proprietary gaming system, not really a virtual reality metaverse play.
The company will release a new headset in February, which Omdia predicts will sell 1.6 million units its first year. By comparison, the original Playstation VR headset sold 1.9 million units its first year, back when it was released in 2017.
What does this mean for OpenSim?
I think this is a good news, bad news kind of situation for OpenSim, a free, open source platform for immersive environments.
Today, more than 300 public worlds run on OpenSim, plus thousands of private worlds.
However, most users access OpenSim via desktop software. It does have virtual reality support, to a very limited extent. The server software is optimized for desktops, meaning that it favors rendering graphics as much as possible, even if the frame rate drops a little bit.
For users, this means that they get to see more of the world faster. But for virtual headset wearers, it means that when they turn their heads, the image they see doesn't keep up.
When your vision doesn't match what your body is doing, the natural physical reaction is to think that there's something wrong with your brain. Maybe you ate something poisonous. Maybe you should throw up before it gets worse.
Any disconnect between your body's physical motion and what your eyes are telling you can cause nausea. It's hard to grow a user base when your product literally makes your customers throw up.
So what's the good news?
The good news is that companies are continuing to invest in hardware. Apple, Sony, Meta — they're still pouring in the cash.
But, with the shuttering of AltspaceVR, and Meta's continuing struggle to get any kind of traction for its virtual world platform, this creates a window of opportunity for OpenSim.
I don't know if any developers are reading this, but I do believe that an open source, interconnected platform will, in the long term, be the future of the metaverse.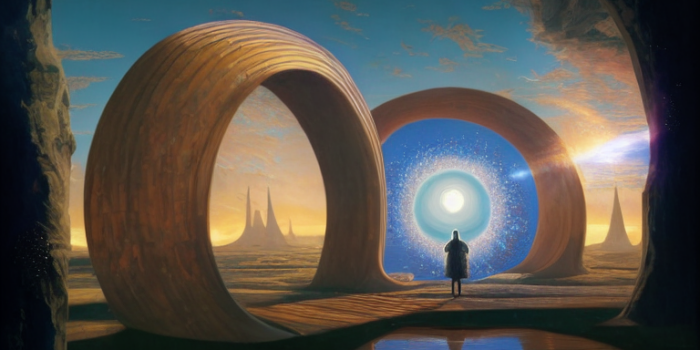 And OpenSim is a great test bed for how it can work. That's because nearly all OpenSim worlds are interconnected. Avatars can teleport from one world to another, with their appearance, belongings, and friend lists. Even when those worlds are hosted on different servers, and run by different companies. It's a marvelous bit of engineering that more people should know about.
And OpenSim also has a pool of companies and virtual world operators and content creators — and users — who are committed to an open metaverse.
Can the software itself be adapted to run on virtual reality headsets? Maybe. It would be great if that was the case, and I'd love to see it.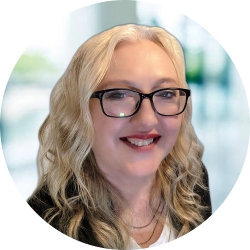 Latest posts by Maria Korolov
(see all)