This is the monthly stats report, where we count up all the regions and users on the public OpenSim grids. This month, the number of active public grids hit an all-time high — 428. This is despite the fact that we're now categorizing many grids as private if they don't have useful websites, or social media pages, or show other indicators that they're trying to attract the public.
Land area is also up, to the highest it's been since last October. We now have the equivalent of 117,869 standard regions on the public OpenSim grids. As a quick comparison, Second Life currently has 27,778 regions, according to Grid Survey. That means that OpenSim currently has more than four times the land area of Second Life, and that's not even counting private grids. This is mostly due to the fact that OpenSim regions are significantly cheaper, and sometimes free, and OpenSim offers school and companies much greater control, privacy, and security.
However, the total number of OpenSim active users dropped to 41,620 — 566 lower than last month — due to seasonal changes, grid shutdowns, and service interruptions.
We are now tracking a total of 2,563 OpenSim grids, 428 of which were active this month, and 282 of which published statistics.
OSgrid, Wolf Territories Grid, and Kitely, are the three most extensive grids by land area, with Wolf Territories also being the fastest-growing grid by land size having added 2,800 new regions in the last month. It is also the fastest-growing by number of actives having added 1,484 new active users in the last month.
Wolf Territories has a very active Discord channel, and you can also follow them on Facebook and YouTube. But one of the most impressive things they offer is their land package — £20.00 a month (US $25) for a two-by-two region that can hold up to 120 avatars and 1.2 million prims. These regions are geographically contiguous, meaning that they are connected via waterways or land area so that you can travel overland to visit your neighbors. Plus, the grid promises that your regions will be ready within ten minutes of the order being placed. And you can rent these giant regions in bulk — £35 a month for two var-regions, and £120 a month for 100. No wonder they're growing fast.
This is an excellent example of how OpenSim's infrastructure can be deployed in such a way as to lower costs and improve performance for users.
ZetaWorlds is second by the number of regions added in the past one month with 1,136 new regions, followed by Groovyverse at 265, and OSgrid with 260 new standard region equivalents.
ZetaWorlds offers two-by-two regions with 75,000 prims for €18.99 (US $21) per month with other configuration options also available. Groovyverse land prices start at $25 per month for a region that can be configured to be as big as 16 by 16 standard regions. Both grids also offer free land parcels to residents.
OSgrid offers unlimited free regions to all residents — as long as people run them on their home computers. They have an easy region installer here. No wonder they're the largest grid in OpenSim.
Another option for people who want free OpenSim land is to use DreamGrid  from OutWorldz, a version of OpenSim used by many people to create virtual worlds on personal computers, private company grids, or school grids.
Our stats also do not include most of the grids running on DreamGrid since these tend to be private grids.
DreamGrid reported last month that it has recorded a total of 10,377 DreamGrids that have launched so far. However, when the grid name changes are accounted for, 3,435 Dreamgrids have been installed as shown by a count of unique, random IDs, said  Micro Technology Services CEO Fred Beckhusen. Micro Technology Services owns both DreamGrid and OutWorldz.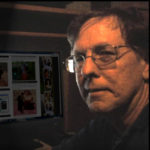 The total list of grids for which OutWorldz reports stats is available here. 

With the free-to-use DreamGrid software, users can easily create virtual worlds through a graphical interface and one-click install feature. They can also use it to easily and quickly manage their grids, including adding new regions, banning users, deleting regions, auto restarting,  tracking usage stats, and shutting down entire grids or unoccupied regions to save computing power.
OutWorldz also offers free OARs — complete region files — which you can load to your grid easily and with little effort.
OpenSim is a free open-source, virtual world platform, that's similar to Second Life and allows people with no technical skills to quickly and cheaply create virtual worlds and teleport to other virtual worlds. Those with technical skills can run OpenSim worlds on their own servers for free using either DreamGrid, or the official OpenSim installer for those who are more technically inclined, or any other distribution, while commercial hosting starts at less than $5 a region.
A list of OpenSim hosting providers is here. Download the recommended Firestorm viewer here and find out where to get content for your OpenSim world or region here.
Hypergrid Business newsletter now available
Every month on the 15th — right after the stats report comes out — we will be sending out a newsletter with all the OpenSim news from the previous month. You can subscribe here or fill out the form below.
Top 25 grids by active users
When it comes to general-purpose social grids, especially closed grids, the rule of thumb is the busier the better. People looking to make new friends look for grids that already have the most users. Merchants looking to sell content will go to the grids with the most potential customers. Event organizers looking for the biggest audience — you get the idea.
Top 25 most popular grids this month:
The active list is based on active, unique 30-day user login numbers that grids report on their stats pages. Those grids that don't report their numbers might be just as popular, but we wouldn't know.
Wolf Territories Grid added the highest number of new active users in the last 30 days with 1,484, followed by Impulse Grid with 277, The City with 248, Virtual Worlds Zone with 244, and ProxyNet with 299 new active users. Four other grids also each got more than 100 new actives in the same period.
Regarding surprise decreases in active user numbers which happen mainly due to downtimes and closures, WaterSplash active user numbers went down by 629 users in the past month, followed by Piggy Bank Grid World's by 217, and Eureka World by 178.
The active user stats are used to generate the popular hypergrid destinations list, which is useful if you have a hypergrid teleport and want to put up gates to the most popular grids, or include the most popular grids in an in-world directory. This list is also a good place to start if you want to open up new stores, hold events, or are just looking for places to visit.
Here's some information on how and why you should set up a stats page for your grid. Not all grids need a stats page — especially grids that aren't open to the public like school grids, private company grids, small family grids, and so on. From prior surveys, this dark metaverse of OpenSim grids is significantly bigger than the one we know about, because those grids don't need to promote themselves, and we never hear about them.
Online marketplaces for OpenSim content
There are currently 19,884 product listings in Kitely Market containing 39,337 product variations, 34,254 of which are exportable.
Kitely Market has delivered orders to 585 OpenSim grids to date. The Kitely Market is the largest collection of legal content available in OpenSim. It is accessible to both hypergrid-enabled and closed, private grids. The instructions for how to configure the Kitely Market for closed grids are here.
As seen from the above chart, nearly all the growth in Kitely Market has been in content that can be exported to other grids — that is the green area in the chart. The red area, of non-exportable content, has stayed level for the past seven years.
Offering a convenient and low-cost way for OpenSim users to buy legitimate, legal content not only offers creators sales opportunities that they wouldn't have otherwise but reduces the need for pirated content, similar to the way that Netflix and other streaming services have reduced the amount of illegal video streaming.
In addition, restricting content to closed grids does little to stop piracy. Most stolen content is ripped from Second Life, the original closed grid. The only time that being on a closed grid offers additional security for content creators is when the content involves high-end scripts or proprietary animations.
Speaking of closed grids — where users are not able to teleport to other grids — the biggest such grid, Tag, also has its online marketplace. The marketplace lists 28,293 items both for sale and free.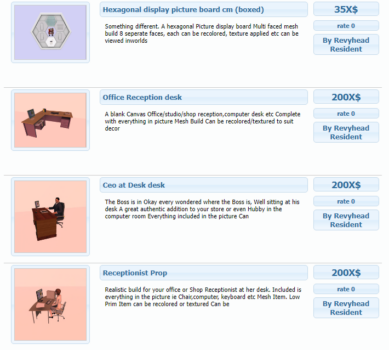 Neverworlds' Marketplace, which launched last month, is another option for OpenSim grids, and does support hypergrid shoppers. The site currently lists 33 items for sale to residents and 44 items for hypergridders. It is a place for sourcing free and extremely cheap items since most are priced at under $3.
Neverworlds also offers free virtual land to residents who can then set up shop and craft or bring in virtual items for sale or give away at the marketplace. The free parcels measures from 3,000 to 16,000 meters in size and of up to 5,000 prim limits, grid owner Govega Sachertorte told Hypergrid Business.
Volunteers needed for OpenSim .Net 6 testing
As the development of OpenSim shifts from Mono to the .Net 6 platform, developers are calling on people who are familiar with .Net or C# testing to join the developers' weekly meetings at 11 a.m. Pacific Time every Tuesday or make suggestions for testing over the mailing list.
The meeting takes place at the Dev Outreach region of the OSgrid whose hypergrid address is hg.osgrid.org:80:Dev Outreach.
Volunteering is crucial since there currently is no automated testing set up for OpenSim, said Zetamex Virtual Network CEO Vincent Sylvester.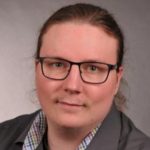 "Moving to .Net 6 is fairly simple, installation of the runtime is similar to mono and on most machines is a few commands," he told Hypergrid Business. "The biggest difference is no longer is the executable used, instead the OpenSim.dll and Robust.dll are used to run the application."
Meanwhile, a minor bug that affected ban lists has been fixed on the .Net branch to make the ban list flag — the flag that is used to skip checking for entries on the ban list if there are no entries on it — effective even before a manual entry is made to a ban list. Previously, the flag was not changed via script functions and so became effective only if and when a user added an entry to the list. Now, the flag is controlled via script functions, said Sylvester.
"Removing all entries from the list by hand resets the flag, but currently only the reset function will do so for the script equivalent," he said. "Again, unless backported this fix is only on the .Net branch so for anyone using security systems that rely on those functions, might be a good idea to just add a random user to the list to make sure the flag is active and bans are checked properly."
You can go here to learn more about the recent changes made to the .Net branch.
XMIR grid now using .Net 6 version of OpenSim
Xmir Grid no longer runs any simulators on mono and is now fully using the platform that is in development version 0.9.3.dev. The grid has a total of 62 public regions plus a robust server, a dedicated database server, and a number of non-public test regions.
The implementation is working well so far and the team has not noted any significant misharps so far, said grid owner Geir Noklebye.
"Performance is good, maybe slightly better than mono on the same hardware, but it is hard to tell unless you actually benchmark it," he told Hypergrid Business. "Memory use seems to be somewhat down over mono."
"I am running it and or testing it on anything from modest Intel processors, Xeons, and Apple M1 and M2 processors and there are no processor-specific issues I have discovered. Am running Debian 11, or macOS 12.x and 13.x."
The limitations, he pointed out, are you can only run Bulletsim physics and the Y-engine scripting engine, so depending on your start point from where you upgrade, you might find issues related to that and not .Net in itself. Plugins such as Opensim search currently don't work, he added, and if you have grown your own they may need some recoding.
"If people want to test the performance and compatibility the region at grid.xmir.org:8002:Dayturn is a 512 by 512 VAR running on a 10-year-old 1.4 GHz i5 with only 4 Gb memory on the machine," he said. "The grid mainland at grid.xmir.org:8002 runs on Xeon processors. The grid database is running MySQL 8.0.33 on an Apple Mac Mini with an M1 processor and very fast SSD, which helps."
Neverworlds grid to host Jerry Garcia Digital archive museum
Neverworlds will launch the Jerry Garcia archive museum with a grand opening on July 6 in a new official collaboration with Jerry Garcia, said grid owner Govega Sachertorte.
"There will be about 100 art pieces in the museum inside and outdoor art garden," she told Hypergrid Business. "The museum may have changing exhibits to highlight different themes. What many ppl are not aware Jerry was first an artist and he created 2000 pieces during his lifetime."
The museum will become accessible to the public after the launch.
Neverworlds has also now enabled the Gloebits money system and virtual OpenSim currency. The grid also has a new calendar online. It has also started events with three live singers weekly and a rotation of DJs, as well as a weekly new member social and Never Riders, a weekly bicycle touring group. The group tours sims inside Neverworlds and the schedule will soon be on the calendar.
"The touring group does only Neverworld road tours at this time as we have a really extensive road system," said Sachertorte. "It's fun and a way to visit all the sims in the continent. All are invited to join in."
The group has already toured the Jerry Garcia Foundation.
Virtual Beach has a new owner
Nichole aka Mistress Dalgato, who has been a resident at the Virtual Beach grid, is now the new grid owner. The Virtual Beach grid team is working on a new welcome region, The grid has also launched a few new regions and is planning on a few more features, events, and dinkie parties, said Dalgato.
"We're hoping we can find some DJs to have monthly parties," he told Hypergrid Business. "Were are also hoping in the next few months to bring back karaoke but we'll see. We also have very reasonable land sale prices."
Although the grid may be a small one right now, he noted, they are like a family.
"We have been getting some new members coming from Second Life who are really good at building," he said. "If we can get the support and bring some of the old members back, who knows, we could go back to some of the meet and greets we used to do once a week."
AviVerse AlterEgo now offers Vivox for home regions
AlterEgo grid, which is now known as the AviVerse AlterEgo, provides full Vivox voice support for use on all sims including the virtual regions that users install on their computers at home. Region owners do not need to create an account with Vivox to use the voice system. The choice to make available the voice in this manner was made to help those who can no longer have an account on Vivox, grid admin Gin Ego told Hypergrid Business.
The home-based regions are similar to those that people can get on OSgrid. The service is free, and the installer is available here.
As far as we know, no other grid currently offers free Vivox voice for home-based regions. Email us if anyone else does!
New grids
The following grids were added to our database this month: Alecia Grid, Atlas Grid, Avie Realm, Darkheart's Estates, Deep Playa, Grid Network, Grid Racers, Happy Hour, Impulse Grid, New Life Italy, ProxyNet, SSG Sacred Grove, The E Grid, Virtual Learning Village, WKD Bucket Grid, and Zodiac.
If you know of any public grid that we're missing, please email us at david@hypergridbusiness.com or maria@hypergridbusiness.com.
Closed grids
After a grid has been inactive for two months, we mark it as suspended. Then, after it's been suspended for a couple of months, we mark it as closed.
The following 27 grids were marked as suspended this month: Acearia, Admeja, admeja.net, Almost Heaven, AnKaBi Grid, Avi Resurrection, blackswan.dyndns-server.com, Casadamici, Dreamscape, EasterHome, Forlorn Hope, Gabngio, Gyssy, HD Skin World, Insanity Grid, Laguna Bay, Legacy, Matrix, Mreža regij, Nightwalker Services, Nymph Paradise, Old Fuori Grid, Open Dream, Paradwys, Quintonia, Virtual Harmony, and Your World.
Sometimes, a grid changes its loginURI or website address — if that's the case, email us and let us know and we'll update our database.
Top 40 grids by land area
The list below is a small subset of existing OpenSim grids. We are now tracking a total of 2,563 different publicly-accessible grids, 428 of which were active this month, and 282 of which published their statistics.
All region counts on this list are, whenever available, in terms of standard region equivalents. Active user counts include hypergrid visitors whenever possible.
Many school, company, or personal grids do not publish their numbers.
The raw data for this month's report is here. A list of all active grids is here. And here is a list of all the hypergrid-enabled grids and their hypergrid addresses, sorted by popularity. This is very useful if you are creating a hyperport.
You can see all the historical OpenSim statistics here, including polls and surveys, dating all the way back to 2009.
Do you know of any other grids that are open to the public but that we don't have in our database? Email me at david@hypergridbusiness.com.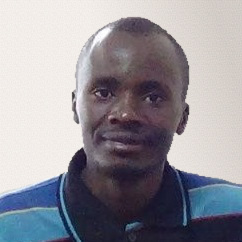 Latest posts by David Kariuki
(see all)