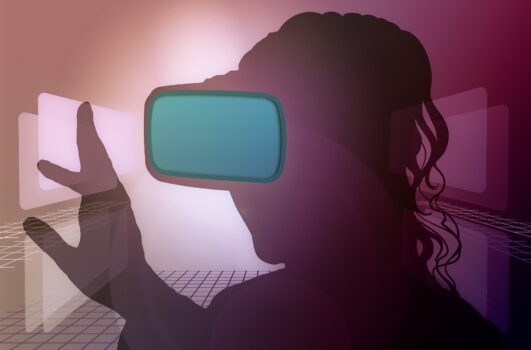 Gaming technology will be the biggest driving force for the evolution of the metaverse in the near term, according to a new report published last week by S&P Global Market Intelligence.
Video game publishers will be pushing deeper into live service platforms whose virtual worlds exhibit the potential of the metaverse, with the estimated in-game purchase revenue driving those platforms totaling over $128 billion in 2021, said the report.
"The substantial global in-game market suggests many consumers are familiar and comfortable with making transactions in virtual worlds, which sets the stage for more commerce to move into metaverse experiences," said the report.
The supporting technology for metaverses and gaming has a lot in common, said Eric Hanselman, chief research analyst for technology, media, and telecommunications at S&P Global Market Intelligence.
"As some of the early pioneers of immersive experiences, game developers have developed capabilities to build and monetize virtual worlds," Hanselman told Hypergrid Business.
Game developers could face some hurdles as they take on the metaverse.
"Where game developers have been used to reasonable autonomy on the platforms that support them, metaverse operators could look to more tightly control access to the user communities that inhabit their worlds," said Hanselman. "The tradeoffs between platforms and user communities will become much starker as metaverse competition increases."
There's also the problem that games developed for the metaverse will need people who want to play them.
While 64 percent of consumers are aware of the concept of the metaverse, only 11 percent said they would be totally comfortable with metaverse experiences, and the metaverse is still very much an emerging technology, said the report.
The metaverse in business
Gaming isn't the only driver for metaverse growth.
The metaverse will continue to grow in the business setting, according to Hanselman, who said we're already seeing applications for industrial process monitoring and troubleshooting.
"Metaverses can provide a management context for industrial and process design applications and offer digital-first design options for applications like warehouses, assembly lines, and factory floors," he said. "What's starting out as training use cases today will mature into design and operation as the technology and experience mature."
The metaverse has a long way to go
There's still a huge amount of innovation required at all levels of the technology stack before the metaverse really takes off.
The technology to create metaverses works well in a localized setting, but the ability to interconnect a large, global community will require substantially greater connectivity capacity, said Hanselman.
"Dispersed computing approaches can address some of this need by reducing the amount of traffic that has to be backhauled by processing at the edge of networks, closer to users," he said. "5G networks can address some of the performance requirements for better connectivity, but that will mean a deeper push into millimeter wave radio networks and a much denser cell site deployment."
The big question about using edge computing to support metaverses is who will actually pay the cost of deploying it, said Hanselman. "There will have to be a clear path to monetization for either telcos or cloud providers to make that move."
And there's also the problem that most AR and VR headsets are still uncomfortable to wear.
"AR and VR headsets will need to be substantially smaller and lighter but could be supplemented by glasses-free display systems that are in the early stages of development," Hanselman said.
The future of how we experience the metaverse
Though technically not a requirement to enter the metaverse, augmented and virtual reality devices will see increased adoption in the next five years as big tech companies underline AR and VR's potential as a conduit to the metaverse, according to the S&P report.
"As of the end of 2021, S&P Global Market Intelligence estimates there were 28.5 million AR and VR headsets installed worldwide across consumer and commercial settings, and forecasts that base to grow to 73.6 million by 2026," said the report.
AR and VR headsets will continue to be the main choice for immersive metaverse experiences for some time, but less intrusive technologies will become more common in the future, said Hanselman.
"Glasses-free display technologies and holographic projection will mature to become a more common metaverse gateway," he said.
We'll also see more realistic renderings of participants as metaverse capacity improves, instead of the basic avatars people use today, said Hanselman, adding that the user interface will also be simpler in the future.
"More sophistication in eye, mouth and facial tracking will simplify the user interface and reduce the need for physical motion to be the primary driver of user action."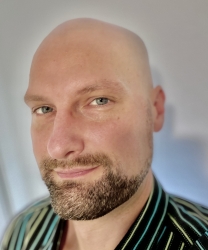 Latest posts by Alex Korolov
(see all)