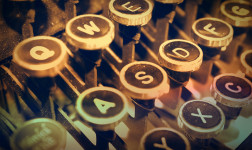 Yes, we accept guest posts, including posts from new writers.
We do not charge to run the articles and we are happy to include links relevant or useful to our readers in the body of the article, Plus, in your bio, you can link to the company where you work, your portfolio site, or your author page.
However, we have to assign the article to you. If you are interested in doing an article like this, contact us and we will assign you a topic of interest to our readers, such as a rewrite of a recent press release or announcement, or review of a game or relevant video.
We do not accept cut-and-paste Google-search type of articles because they don't offer anything useful for our readers.
Do we accept guest posts from VR or OpenSim experts, that are based on your own experience. Please pitch the idea first before writing it up, so that we can provide some guidelines.
In the subject line of the pitch email, please put one the following:
STORY PITCH: Expert opinion column about VR (or AR, XR, AI, or OpenSim)
STORY PITCH: Freelance journalist article about VR (or AR, XR, AI, or OpenSim)
STORY PITCH: Beginning writer article about VR (or AR, XR, AI, or OpenSim)
In the body of the email, please include a short bio with links to your LinkedIn page, portfolio website, or previously published articles on VR, AR, XR, AI, or OpenSim.
Then please include some story ideas, with an explanation of what expertise you bring to the topic or original research you plan to do.
Write to editor Maria Korolov at [email protected] or to our editorial team at [email protected].
Story submissions requirements:
The story should be in plain text, RTF or Word format — if the text is in the body of the email, that's fine.
Include relevant links or hypergrid addresses
Include photographs or art, including headshots of people quoted, and at least one horizontally-oriented image, as separate attachments or links. All art must have proper permissions or licenses.
Stories should be between 500 and 800 words in length. We do occasionally run longer stories, but check first.
Include the author's name, bio, headshot as a separate attachment or link, and contact email address.