---
Interested in virtual reality? Check out my first published short story, Krim Times. Read it free online here, or get the ebook on Amazon. (it's free through January 19).
---
Update: If your headset doesn't come with a QR Code, and isn't on this list, you can create your own with the Sites in VR app (free for iOS and for Android.) The app also lets you save the QR code that you generate. If you would like to share it with others, please email me at [email protected] and I will add it to this list. Thank you!
The codes below can be used to calibrate your Google Cardboard apps to work with your particular headset. You may need to try more than one to find one that will work. You will first need to download the Google Cardboard app for Android from the Google Play store or for the iOS from the Apple App Store. Run the app, click on the three dots at the top right to get the settings menu, then click on the "Switch Viewer" button. Click on a QR image below to open it on its own page, then point your phone's camera to it to switch your viewer.
Quick Links:
Note: Many headsets are sold under different brand names. Please check the pictures to make sure that it matches the headset you have. If you still can't find it, email me at [email protected]. The QR codes below are from the manufacturers, our own testing and our readers, Sites in VR, The VR Shop, and the Google Cardboard Reddit discussion. You can also create your own QR code. It takes just a few minutes. If you do, please share!
Default Google Cardboard QR Code
4smarts VR Glasses
Aluminium 120 VR
Archgon VRock Portable
Archos VR Glasses 2 (also sold as BoboVR Z4, KSIX VR Sound)
Arunners
Atill 3D VR (rebranded VR Box 2)
AZ360VR
Baofeng Mojing 2




BlitzWolf BW-VR3 (First two are most recommended.)
BoboVR Z3 (Also sold as the Stark VR Pro Retina, Vision VR 360,  Evo VR MI-VRH02.)
Cellularline Zion VR
Circle VR
ColorCross
Defairy
Deepoon Kankan V2Y
Destek
Dodocase VR 1.1

DOMO nHance VRC57
Dream Vision Pro
D-Scope Pro
Dynamic Virtual Viewer
ePerspective
Evo Mega
Evo VR MI-VRH01
Evo VR One MI-VRH02
Evo VR Ultra MI-VRH03
FiiT VR (Sold under many brands, including Igoeshopping.)
FTLL (No official QR Code, but readers report these work.)
Gepro VR
Gmyle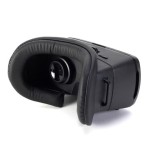 GOJI G6PVR17 Cardboard
Google Cardboard 2.0
Habor (rebranded VR Park)
Habor (rebranded VR Park V3)
iBlue
IncrediSonic
Intempo Engage (No official QR Code, but the code below reportedly works.)
JiDome VR
Lakento MVR
Leji VR Mini (No official QR Codes, but the ones below are reported to work.)
Lion VR Mini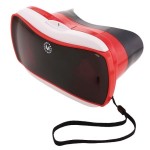 Memo 3D VR
MokeVR
Motoraux


Motoraux

MSRM VR from Victony (Also sold as M6 VR, ZBang VR, Virtoba M6.)

Musttrue VR Magic
Noton
(also sold under Colorcross, TreasureMax, SunnyPeak, Winait, and other brand names)
OnePlus Cardboard
ONN VR
OWL VR
OWL V2 VR