Today, Scope AR announces its augmented reality platform for repair manuals at the Augmented World Expo.
WorkLink enables companies to provide interactive and augmented reality repair manuals to field technicians or other employees so that they can repair equipment, perform maintenance, or assemble machinery on the factory floors easily and quickly.
WorkLink and the company's other product, the augmented reality collaboration tool Remote AR, will work on a wide variety of devices including Microsoft's HoloLens, most iOS and Android tablets and smartphones, and select Epson and ODG R7 augmented reality glasses, said Scott Montgomerie, CEO and CTO of Scope AR.
"Both WorkLink and Remote AR are based on monthly per-user licenses," Montgomerie told Hypergrid Business.. "Remote AR is available in the Apple App Store and Google Play, though the customer will need to contact us to sign up for the service."
Using WorkLink, organizations can produce interactive augmented reality instruction and training materials using CAD files, templates and in-app tools, and supports interactivity and animation.
For quality purposes, the platform captures metadata, analytics, and provides feedback on worker performance. For instance, it can provide details on how long it takes to perform tasks and overall procedures. It will capture videos, images, annotations, checklists, and can evaluate performance of workers.
See demo video below:
Updates coming to Remote AR
Scope AR will also announce a number of updates to its Remote AR collaboration application, including in-app audio calling. 
"They (video and voice calls) simply don't cut it and aren't worth it when costs, resources and employee safety are on the line as they still leave lots of room for error and provide little opportunity for creating future inefficiencies," said Montgomerie.
Like WorkLink, Remote AR is compatible with ODG R7 augmented reality glasses and will be usable on HoloLens. It will also be available with the Epson BT-200, and IBT 300 when they ship, said Montgomerie.
Experts, on the other hand, can view exactly what the field personnel is seeing and can thus guide them with a step-by-step instructions in augmented reality. They can see highlighted parts, grab items, move items, add content, freeze technician's video feed, and use 3D markup annotations or augmented 3D models or animations of the equipment in question to demonstrate a point.
The company says that customers include Honeywell and Sealed Air.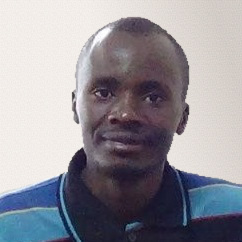 Latest posts by David Kariuki
(see all)