OpenSim land area is at a new all-time-high of 131272 standard regions, the fourth month in a row it has set a record. Meanwhile, several grids are hosting Halloween events this month and getting ready for other fall holidays.
OpenSim active users tally is, however, down this month by around 2,000 despite being an active season, which can be attributed to downtime on a number of grids.
Major grids that we did not get stats for this month include Exolife which had 932 actives last month, One Life had 381 actives last month but is currently offline, and Sin Grid, which had 251 actives last month, but offline when we were collecting the stats. In addition, Soul Grid , which had over 1,100 actives this summer, is no longer reporting that statistic.
Other grids that reported significant drops in active users were AviWorlds, Jungle Friends Grid, and Piggy Bank Grid World — the latter saw a drop of more than 800 actives compared to September.
We are now tracking a total of 2,635 OpenSim grids, 329 of which were active this month and 280  of which published their statistics. The rest do not have accessible public stats pages. If you have a stats page that we're not tracking, please email us at david@hypergridbusiness.com or maria@hypergridbusiness.com — that way, your grid will be mentioned in this report every month, for additional visibility with both search engines and users.
OSgrid, Wolf Territories Grid, and Kitely are the three largest grids by land area this month, as they have been for a while now.  The list of the top 40 largest grids by land area is at the bottom of this report.
OSgrid also tops the list of fastest-growing grids after adding 976 new regions this month.
OSgrid offers unlimited free regions to all residents — as long as people run them on their home computers. They have an easy region installer here. No wonder they're the largest grid in OpenSim.
Our stats do not include many of the grids running on DreamGrid which is a distribution of OpenSim since these tend to be private grids.
DreamGrid has so far recorded a total of 3,435 unique DreamGrids that have launched since DreamGrid started, according to Micro Technology Services CEO Fred Beckhusen. Micro Technology Services owns both DreamGrid and OutWorldz.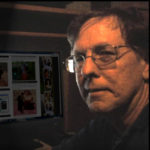 The total list of grids for which OutWorldz reports stats is available here. Anyone can easily add their grid to this list from the same page.

With the free-to-use DreamGrid software, anyone can easily create virtual worlds through a graphical interface and one-click install feature on their home computer. They can also use it to easily and quickly manage their grids, including adding new regions, banning users, deleting regions, auto restarting,  tracking usage stats, and shutting down entire grids or unoccupied regions to save computing power. Learn here how to create and host a new Dreamgrid on your home computer using the software.
OutWorldz also offers free OARs — complete region files — which you can load to your grid easily and with little effort.
OpenSim is a free open-source, virtual world platform, that's similar to Second Life and allows people with no technical skills to quickly and cheaply create virtual worlds and teleport to other virtual worlds. Those with technical skills can run OpenSim worlds on their own servers for free using either DreamGrid, the official OpenSim installer for those who are more technically inclined, or any other distribution, while commercial hosting starts at less than $5 a region.
A list of OpenSim hosting providers is here. Download the recommended Firestorm viewer here and find out where to get content for your OpenSim world or region here.
Hypergrid Business newsletter is now available
Every month on the 15th — right after the stats report comes out — we will be sending out a newsletter with all the OpenSim news from the previous month. You can subscribe here or fill out the form below.
Top 25 grids by active users
When it comes to general-purpose social grids, especially closed grids, the rule of thumb is the busier the better. People looking to make new friends look for grids that already have the most users. Merchants looking to sell content will go to the grids with the most potential customers. Event organizers looking for the biggest audience — you get the idea.
Top 25 most popular grids this month:
The active list is based on active, unique 30-day user login numbers that grids report on their stats pages. Those grids that don't report their numbers might be just as popular, but we wouldn't know. The most popular grids are also not necessarily the most active.
OpenSim Fest grid registered the highest number of active users with 348 due to the just concluded annual OpenSim Fest conference, followed by the Wolf Territories grid with 218, Goldor Grid — a new grid — has 163, The E Grid has 159, and Craft World — which hosted the annual Hypergrid International Expo — registered 150 new active users.
The active user stats are used to generate the popular hypergrid destinations list, which is useful if you have a hypergrid teleport and want to put up gates to the most popular grids or include the most popular grids in an in-world directory. This list is also a good place to start if you want to open up new stores, hold events, or are just looking for places to visit.
OSgrid registered the most number of users within the past month with 325, followed by AvatarLife with 164, Eureka World with 87, Kitely with 80, and Alternate Metaverse with 77.
Here's some information on how and why you should set up a stats page for your grid. Not all grids need a stats page — especially grids that aren't open to the public like school grids, private company grids, small family grids, and so on. From prior surveys, this dark metaverse of OpenSim grids is significantly bigger than the one we know about, because those grids don't need to promote themselves, and we never hear about them.
Online marketplaces for OpenSim content
There are currently 20,466 product listings in Kitely Market containing 40,309 product variations, 35,140 of which are exportable.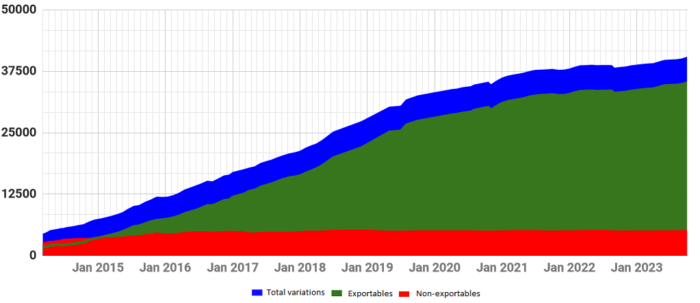 Kitely Market has delivered orders to 601 OpenSim grids to date. The Kitely Market is the largest collection of legal content available in OpenSim. It is accessible to both hypergrid-enabled and closed, private grids. The instructions for how to configure the Kitely Market for closed grids are here.
As seen from the above chart, nearly all the growth in Kitely Market has been in content that can be exported to other grids — that is the green area in the chart. The red area, of non-exportable content, has stayed level for the past seven years.
Offering a convenient and low-cost way for OpenSim users to buy legitimate, legal content not only offers creators sales opportunities that they wouldn't have otherwise but reduces the need for pirated content, similar to the way that Netflix and other streaming services have reduced the amount of illegal video streaming.
In addition, restricting content to closed grids does little to stop piracy. Most stolen content is ripped from Second Life, the original closed grid. The only time that being on a closed grid offers additional security for content creators is when the content involves high-end scripts or proprietary animations.
Speaking of closed grids — where users are not able to teleport to other grids — the biggest such grid, Tag, also has its online marketplace. The marketplace lists 29,950 items both for sale and free.
Neverworld Grid Marketplace is another option for OpenSim grids and does support hypergrid shoppers. The site currently lists around 100 items for sale to both residents and hypergridders. It is a place for sourcing free and extremely cheap items since most are priced at under $3.
"At the moment the marketplace for in-world delivery is still pending, with a few possible developers interested in doing this project," grid owner Govega Sachertorte told Hypergrid Business.
The admins are also inviting anyone to list their items on the marketplace.
Neverworld also offers free virtual land to residents who can then set up shop and craft or bring in virtual items for sale or give away at the marketplace. The free parcels measure from 3,000 to 16,000 meters in size and can support up to 5,000 prims.
The grid website is now a jopensim-enabled website. Neverworld also offers a free region server to anyone who wants to self-host a region or grid on Neverworld. To do so, you need to download and install the server software on your machine, ensure the router ports are open as required, and run the .bin file as per instructions on this link then set up a region.
AvatarLife grid launches a marketplace for gaming and other items
AvatarLife grid has opened a new virtual world marketplace which currently lists about 26 items in 24 categories that include skill gaming, furniture, clothing, decor, textures, breedables, animations, art, and complete avatars. There also are Halloween and fall-themed items listed. The market is, however, only accessible to the grid's residents since it is a closed grid.
Items are priced and traded in the grid currency AV$. The market also does in-world deliveries for all purchases similar to the Kitely Marketplace, said grid spokesperson Bob Young. Visitors can also find freebies, game demos, and scripts, but there currently are no OARs, brand name content creations, or exclusive content listed for sale, he added.
"As we are in very early stages, such content is not listed at this very moment, but hopefully we will have them soon," Young told Hypergrid Business.
"Aargle Zymurgy, the creator of the famous skill game Zyngo has listed this game and probably future games in our marketplace," he added. "Zyngo is widely considered to be the game that played a major role in the skill games expansion in Second Life."
The game currently can not be found on any other marketplace. Another game due for listing on the marketplace is Deep Sting's fishing game, Crypto Fish. He will be listing multiple new fishing rods for residents to fish with different reward systems on each different rod, AvatarLife CEO Shushant Chandrasekar told Hypergrid Business.
OpenSim grid news
Live Halloween storytelling with StoryLink Radio
StoryLink Radio is offering Halloween-themed stories all month and will host a live story-telling session featuring stories about ghosts from 7:00 p.m. Pacific Time on Thursday, October 19. Read  about the rest of the Halloween-themed stories at StoryLink Radio here. You can follow all the storytelling events on StoryLink Radio's YouTube channel or in-world on Kitely and SecondLife.
The hypergrid address is grid.kitely.com:8002:Creative Collaborators.
Breakfast movies at the Funsize Dinkies in Alternate Metaverse grid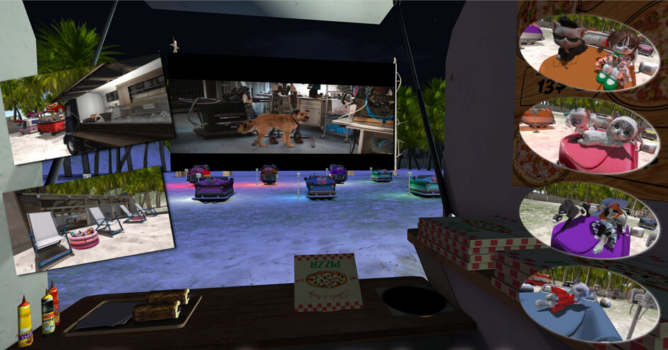 The Funsize Dinkies region on Alternate Metaverse grid is hosting movie mornings every week during this Halloween season. The Rocky Horror Picture Show will play at the Movie Park at 7:30 a.m. Pacific time on October 15,  Beetlejuice on October 22, and The Addams Family on October 29.
The hypergrid address is alternatemetaverse.com:8002:Funsize Dinkies.
Everyone is also welcome for the open Autumnfest Fishing event at the same region from 8:00 a.m. Pacific Time on October 24.
Zombie Apocalypse at Spirit Rock Ranch in Discovery Grid
The Spirit Rock Ranch region on Discovery Grid will, from 9:30 a.m. Pacific Time on October 28, host an adventure game that involves participant avatars taking down zombies that are threatening to over-run the region. Gamers choose the weapon of their choice at the region.
Visitors can also play other adventures almost every Saturday morning including surfing, dune buggies, sailing, horse riding, target shooting, big game hunting, and more.
The hypergrid address is discoverygrid.net:8002:Spirit Rock Ranch.
Conectados' first-ever event will be a Halloween event
Conectados, a relatively new grid, will host a Halloween DJ event at 2:00 p.m. Pacific time on October 27 at the Your Dream region. You can pick a Halloween costume for the event at the grid's stores.
The hypergrid address is conectados.opensim.fun:8802.  
OpenMic every Saturday at OSGrid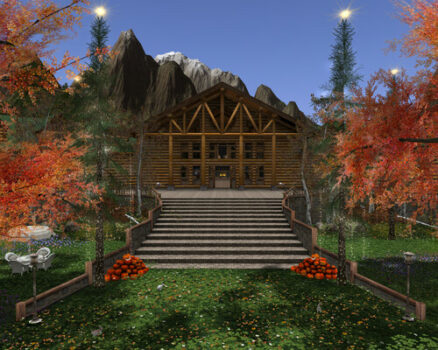 All musicians, singers, poets, and spoken word artists are invited to an OpenMic individual presentations event from 7:00 a.m. Pacific Time on October 28 at the Parsons Creek Lodge region in OSgrid. The region also hosts regular live events at 7:00 a.m. to 9:00 a.m. every Saturday morning.
The hypergrid address is hg.osgrid.org:80:Parsons Creek Lodge.
AvatarLife launches single-player Wild Poker game
AvatarLife has introduced a single-player game mode on its Wild Poker game which launched with the multi-player mode in July 2023. With the single-player mode Wild Poker game, one or three people can play against the computer.  The game is based on the Texas Hold'em poker game and players can win prizes in both single and multi-player modes.
AvatarLife to host Halloween Hunt and Party
AvatarLife grid is hosting a Halloween Hunt similar to the Easter Egg hunt. The hunt started about a week ago and will continue until the end of the month. It is taking place on 30 different locations.
It involves hidden gems including 30 quality mesh decor and Halloween-themed furniture to be found. Collect them all to have a complete Halloween set and win prizes. Different clues will be given.
There also will be a four-hour Halloween Bash for Cash party from 1 p.m. Pacific Time on Saturday, October 21 at the Creep Club's Gaming Paradise region, hosted by AOS Gaming Paradise, a third-party games provider. It will feature DJ Kris and DJ Kelly and prize money will be given to attendants on the same day.
"We have a starting prize fund of 125,000 AV$ which is about $500," Young told Hypergrid Business. "Money will be given out every few minutes by a random moneygiver. There will also be a best outfit competition."
The hypergrid address is avatarlife.com:8002:Gaming Paradise. 
New grids
The following grids were added to our database this month: Assassin Guard, BigOne, CandorsRPWorld, Cristin and Mattt's Stuff, Dragonz Kin Territories, Endless, Expanse, Falling Love, Goldor Grid, Lagniappe Grid, Omicron Dreams, South Grid, CatGrid, and SunEden Resort.
If you know of any public grid that we're missing, please email us at david@hypergridbusiness.com or maria@hypergridbusiness.com.
Closed grids
After a grid has been inactive for two months, we mark it as suspended. Then, after it's been suspended for a couple of months, we mark it as closed.
The following 46 grids were suspended this month: Alterlifes, Atacama Desert, AviVerse AlterEgo, Beha Second, BradleyVille, Bubblesz, Chez moi, CosmoPlanet, Costa Isla, Dead Frog, Eenhgrid, EthanWorld, Farm World A Sua Vida Virtual, Gabngio, Galaxy Warz, GridPlay Grid, Hasengang, Horse Island, Immersion Tools, Joe's Place, Lonetree, Lovely Paradise, Matrix, MetaverseGrid, Micachee, Ocean Grid, Oczko, Online Plunder, Proxy, Rainbow World, Rezmela, Scripted Artwork, Seconds, Serenity, SFgrid, Small Town X, Takland, Tropical Isle, Virtual Ability, Virtualife, vLearn Lab, VR Playground, and WaterSplash.
Sometimes, a grid changes its loginURI or website address — if that's the case, email us and let us know and we'll update our database.
Top 40 grids by land area
The list below is a small subset of existing OpenSim grids. We are now tracking a total of 2,635 different publicly-accessible grids, 329 of which were active this month and 280 of which published their statistics.
All region counts on this list are, whenever available, in terms of standard region equivalents. Active user counts include hypergrid visitors whenever possible.
Many school, company, or personal grids do not publish their numbers.
The raw data for this month's report is here. A list of all active grids is here. And here is a list of all the hypergrid-enabled grids and their hypergrid addresses, sorted by popularity. This is very useful if you are creating a hyperport.
You can see all the historical OpenSim statistics here, including polls and surveys, dating all the way back to 2009.
Do you know of any other grids that are open to the public but that we don't have in our database? Email me at david@hypergridbusiness.com.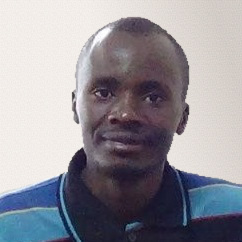 Latest posts by David Kariuki
(see all)