ReactionGrid has joined a very short list of OpenSim grids offering online shopping, with an e-commerce site open to all OpenSim users, not just ReactionGrid members.
Two other grids have online commerce platforms, but their products are only available to grid members (though grid membership is free). The largest is OSGrid's General Store, with its selection of free products and automatic delivery to avatar inventories right from the website. MyOpenSim's Hypergrid Store also offers automatic delivery to an avatar inventory, some items are free, and some require payment with M$, available from the website at a rate of approximately M$250 per dollar.
ReactionGrid's Outpost allows payment by PayPal, with manual pickup on ReactionGrid's Gridizens Market region.
In theory, a visitor from another grid can teleport into ReactionGrid and stop by the Gridizens Market to pick up their products. There are occasional problems with local teleports for off-grid visitors, but these problems are expected to be resolved as OpenSim stabilizes.
[Update: You can browse all hypergrid-enabled public OpenSim grids with Hyperica, the directory of hypergrid destinations. Directory indexes more than 100 shopping and freebie store locations. Updated hypergrid travel directions here.]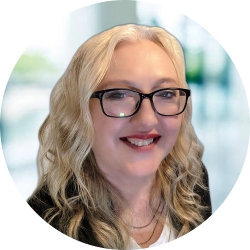 Latest posts by Maria Korolov
(see all)