Though virtual events enable organizers to avoid travel and facilities expenses, in many respects they are no different from real world events in their marketing, according to the Event Marketing Institute.
While many people think that virtual events are easy and don't cost any money — and that only tech-savvy people attend.
Instead, many people new to virtual platforms have begun attending virtual events this year, Institute executives reported at a recent seminar sponsored by InXpo, Inc., a virtual events company.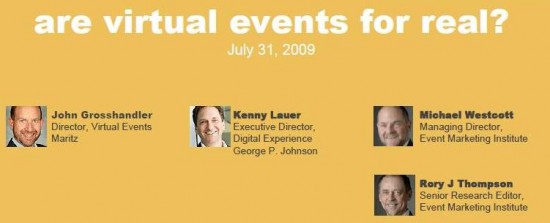 In addition, while virtual events can often cost less than half as much as physical events, they still require time and effort and strategic planning. And the planning can actually be more difficult than for a physical event — at least the first time — because everything is new.
Marketing is also similar for virtual events and for physical events — email, banner ads, telephones and direct mail, for example. However, marketing campaigns don't need to be conducted as far in advance since participants don't need to make travel arrangements and take time away from work.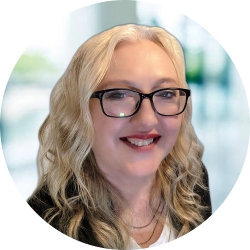 Latest posts by Maria Korolov
(see all)