Immersive collaborative environments may be the perfect solution to a company's training or collaboration needs — but may be a hard sell if the senior management still thinks of 3D environments as video games.
According to a new report from analyst firm ThinkBalm, proponents of virtual worlds technology need to present a compelling business case. Authors Sam Driver and Erica Driver recommend that a proposal  include the following items:
Quantification of the business problem
Connection to high-level organizational objectives
Description of the immersive solution — backed by visuals
Bottom-line benefits of the solution
Costs of the solution
Market and competitive analysis
In addition, immersive tools proponents may need to educate their companies about the value of this technology, the authors say. "Many may think that the limits of immersive technology are video games and social networking."
Companies also need to understand that immersive meetings are more like physical meetings than Web conferences.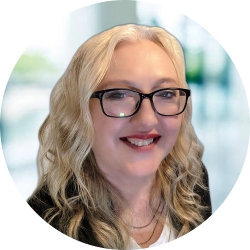 Latest posts by Maria Korolov
(see all)