Here at Hypergrid Business, we write a lot about the Second Life-OpenSim-realXtend ecosystem. We love the low cost, the flexibility, and the massive amounts of content available for this platform.
But it isn't the only option for business users. Here are some alternatives: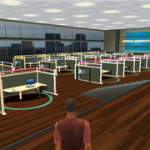 ProtonMedia's ProtoSphere is an enterprise-focused virtual worlds platform which supports collaboration, voice, and up to 50 users in a single virtual location.
It counts Boeing, Chevron, BP and Johnson & Johnson among its customers.  It is particularly known for its strength in serving the pharmaceutical industry.
It's been a top pick for large enterprises.

According to Workforce Management, a corporate deployment will run around $100,000, depending on the number of users.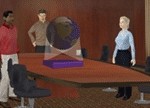 Forterra Systems' OLIVE platform is another one of the leading enterprise-quality virtual worlds, with customers such as Northrop Grumman, Lockheed Martin, and Greenleaf Medical Systems.
It is particularly strong in the government sector, serving the U.S. Army, the U.S. Navy, and the National Institutes of Health.
The latest release includes support for IBM's Sametime 3D integration.
The platform also supports imports from 3D design software. According to the company, the price for the platform is under $200 per user per year.
However, the company recently laid off half its staff, leaving just 20 employees. As a result, there's been speculation that the company may be acquired by another player.
The web.alive offering from Nortel is also browser-based, with prices starting at $10 per user per month for up to 40 concurrent users.
There is in-world voice support and collaboration tools like document sharing.  Check out Lenovo's eLounge, which runs on this platform.
While it runs in the browser, it does require that users download and install a plugin, which could discourage first-time and casual visitors.
This is a new platform, without the track record — or the customer references — of some of the more established players, like ProtonMedia and Forterra.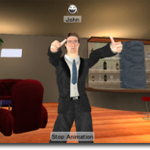 The newest entry to the 3D meeting space, Assemb'Live is a web-based platform from A World for Us.
The worlds run in a Web browser. It uses Flash and Unity 3D. It includes voice and some presentation tools.
Live video streaming is promised soon, as is the ability to embed a live 3D scene in another Webpage.
There's a live demo on their Website, and it's supposed to be easy to use, but for us, it took quite a long time to load and after three attempts, we gave up.
The Website doesn't give pricing information, and we're still waiting to hear back more details from the company itself.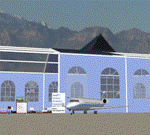 This proprietary platform, made by Altadyn, is available as both a hosted service and as software that you can run on your servers. The price of the hosted service starts at $49 a month for up to 15 simultaneous users, and includes collaboration features such as application and desktop sharing. A free hosted version is also available, without some of the collaboration features.
Visitors don't have to download any special software to enter a 3DXplorer world, since it runs on Java, but it can take a minute or two to log in, and we've experienced repeated connection problems. There's currently no built-in voice. Users can either type messages in the in-world chat, or use Skype or a telephone conference call.
There's no interoperability between 3DXplorer worlds and those built in other platforms. However, companies can bring in content built using 3D design software, and mesh-based content from free sources such as the Google 3D Warehouse.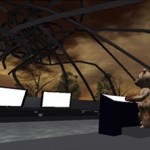 The VastPark freeware platform enables you to build multiuser virtual worlds online and immersive media applications that can run online, offline or behind a firewall.
The viewer software runs on the desktop, not in a Web browser, and is only available for Windows.
The server software, which runs the world, is a free download, as is the separate design application, but the free license is limited to five users.
There is no pricing information on the Website for larger deployments, and the company hasn't responded yet to our requests for information.
About a year ago, the company, which is based in Australia, seemed close to shutting down. It then released its software to the open source community. That probably didn't help the company's revenue situation. Neither does the lack of purchase information on the Website. As a result, this would be a risky choice for a business platform.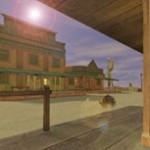 According to the consulting firm Clever Zebra, Active Worlds has been used by some companies, including IBM and Wells Fargo, as a light-weight alternative to the other virtual worlds.
It's faster to load and easier  to learn.
However, it also looks extremely "cartoony" and this can be distracting to business users.
Companies can install the server software on their own computers or get it hosted by Active Worlds. The platform also supports imports from the major 3D design programs.
Pricing depends on the number of users and land area.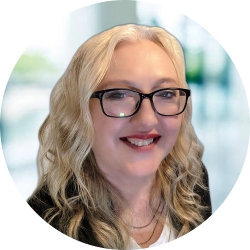 Latest posts by Maria Korolov
(see all)