Sparkle IM — an iPhone app that allows users to send and receive instant messages from inside Second Life — now supports access from OpenSim grids.
"It's been awhile since the last update of Sparkle IM," the company announced today. "We apologize for the silence."
In addition to support for OpenSim grids, the new version of the app also supports message alerts, both with sound and vibrate, and will show the user's avatar on the grid, instead of showing a floating cloud as with the previous release.
"However, if you like being a cloud, you can disable this in the settings," the company said.
The product is useful for users who wish to keep up with their social networks — but also for in-world service providers and retailers who need to be able to stay in touch with their customers while on the road.
The other major app that offers mobile access to in-world instant messaging is Touch Life from Pocket Universe.
Touch Life does not currently support access to OpenSim grids.
"This will be enabled in the near future with an updated release of the software," the company said.
Sparkle IM is available from the Apple App Store for $4.99.  Touch Life is $2.99.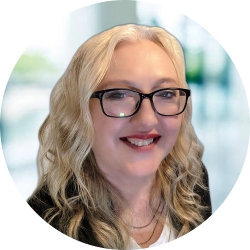 Latest posts by Maria Korolov
(see all)