Project Wonderland developers say they will continue working on the virtual world platform, despite being laid off after Oracle's takeover of Sun Microsystems.
"I was laid off along with most of the rest of the team," said Project Wonderland leader Nicole Yankelovich. "Most of us are working on the project now in a volunteer capacity."
She declined to say how many people in total were laid off.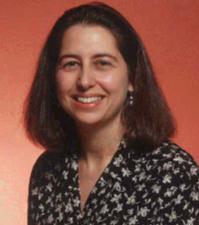 The project has moved its blog  to blogs.ProjectWonderland.com. However, the rest of the project will remain in place where it's always been — on the Java.net site. The main project Website remains ProjectWonderland.com.
Project Wonderland has always been an open source project, Yankelovich explained. "The beauty of an open source project is that it's already out in the open. For the time being, it will remain where it is."
"The only piece that has moved is our project blog since the original blog site only permits Sun employees to post articles," she said.
There's little risk that Java — the language that Project Wonderland is written in — will disappear.
Oracle has pledged to continue to support Java development after the merger, originally announced in April of 2009 — but only approved by the European Commission last month. According to IDC analyst Jean Bozman, Oracle's primary goal was originally meant to protect Java. Java underpins Oracle's Web services platform, WebLogic. Java is also used by IBM, and in many large and small enterprises for back-end integration projects. Oracle also pledged to support the open source MySQL database, commonly used as the backend infrastructure for OpenSim worlds.
The now all-volunteer Wonderland team will continue to write blog posts, answer questions on the forum, and to complete the next release of the software, she said.
The release is an "incremental release," she said, which includes over 100 bug fixes, upgrades the Web server, and includes some new features. More details will be forthcoming in the next few days, she said.
"Since we're now working as volunteers, as you can imagine, our first priority is securing a new source of income to support our families," she said.
One recent improvement in the Wonderland platform is of particular interest to enterprise users who may have previously been hesitant about using the software because of licensing issues.
Under Wonderland's GPL license, any improvements to the core code have to be donated back to the community if they are distributed to the public — and having users log into the world remotely counts as "distribution."
But the latest versions of the platform are written in modules. Companies can add new modules and distribute them through any license they wish, including commercial licenses, as long as they don't touch the core code. This provision is allowed for by the "Classpath" exemption to Wonderland's license.
"We have also dramatically shrunk the core of the system and moved most of the functionality into modules," Yankelovich said. "For example, the whole avatar system is a module."
Commercial users of the platform can write modules that add functionality to the server software, or to the client software, she said, and don't have to make them open source.
Some of these modules can be found at the Wonderland Module Warehouse, but companies can also host modules on their own Websites.
Companies that create their own modules can also put links to the modules in the Warehouse that take visitors to their e-commerce sites where they can buy the add-ons.
"Most people will never have to modify the core libraries," she said. "We expect, however, that even these people will be able to do most of their extensions in a module and that only a fraction of their code will involve core changes, so the bulk of their value-added functionality can still be kept proprietary, if that is their goal"
ENTERPRISE FEATURES
Project Wonderland has mostly been known for educational applications, but there are many features that make it very attractive to business users.
Voice. Wonderland uses Sun's jVoiceBridge product, a separate open source product which was also developed by the Wonderland team. Users can not only talk in-world, but also connect to the public telephone network. Developers can build in-world applications on top of the platform, such as in-world audio records and virtual microphones. There is even a "cone of silence" for users who want to have private voice conversations, Yankelovich said.
Mesh support. Wonderland already fully supports mesh objects — which Second Life is promising to roll out later this year. In pensim, meshes are only available through the realXtend branch and modrex module and are not compatible with the standard browsers. Mesh support means that users can bring in content from most of the popular 3D modeling programs compatible with the COLLADA format, as well as Google Earth files.
Collaboration tools. One of the biggest strengths of Wonderland is its built-in support for collaboration tools. For example, Firefox, Open Office and NetBeans applications can be run inside the world. "We also have a framework for helping developers to create multi-user 2D applications," Yankelovich said. "Examples of these are a multi-user whiteboard, sticky notes, a webcam viewer, a video player, and a VNC [desktop sharing] viewer." Business users can also drag-and-drop PDF documents into the world and drag-and-drop images.
MISSING FUNCTIONALITY
For users familiar with the Second Life or OpenSim worlds, Wonderland still lacks some functionality, however. For example, it's not as easy to change the world from the inside. Wonderland users can bring in 3D objects, documents and images and move them around. But they can't create new objects from scratch or modify existing objects. By comparison, Second Life and OpenSim supports in-world editing of objects. Say, for example, an architect is doing a walk-through tour of a new building and the client wants a new color on the wall — the architect can make that change right there, without leaving the world. Enterprise users that like the flexibility of being able to change a virtual world without learning how to use a 3D modeling program may prefer another platform. But enterprises that rely on professional developers to create a world — or who are able to use a pre-made world — may prefer the Wonderland approach.
Scripting is also a work in progress, said Yankelovich. "I hope we can find a way to put more resources into scripting and amplify the good work that one of our open source community members has already done in this area."
Finally, the Second Life/OpenSim has hundreds of developers and content providers who are familiar with the platform and the scripting languages. The Wonderland network is smaller, but there are some companies that provide content and services.
Giunti Labs S.r.l.: An Italian company with offices in Sestri Levante, Florence, Milan, Rome, Boston, Frankfurt and Richmond (UK), focusing on e-learning. Clients include AstraZeneca, Deloitte, Roche, Volkswagen Group Italia, and the University of Maryland University College.
Heartwood Studios: A virtual training company based in San Francisco focusing on the defense industry. Clients include Raytheon, Honeywell and Cisco Systems.
Internet 3 Solutions: A French consulting company specializing in using immersive worlds for training, collaboration and meetings.
Indusgeeks: A Mumbai-based company. Its Indusgeeks' MBS Solution creates customized virtual marketing campaigns. Clients include Indian telecom giant Tata Indicom, outsourcing giant Mahindra Satyam, and the Elks Rehabilitation Hospital in Idaho.
OSI Virtual Education: A Singapore-based virtual training consultancy, part of outsourcing and IT solutions firm Open Systems Innovation Pte Ltd., which works with open source technologies like Java and Linux. Clients include IBM Singapore, Motorola Electronics, MedHealth Access Corp, Nokia Asia Pacific, and Singapore Airlines.
VirtuRL: A spin-off of the institute of artificial intelligence (AI Lab) of Zurich University supporting companies on implementing 3D-collaborative environments with Project Wonderland.
Virtual Learning Labs: A just-launched Minnesota-based company focusing on collaborative learning in the Wonderland, Second Life and OpenSim platforms.
IMI Labs: Another startup focusing on virtual worlds, currently working on an iPhone client.
Update: The story above adds the "classpath" exemption to Wonderland's GPL license, and adds one more virtual world vendor to the list.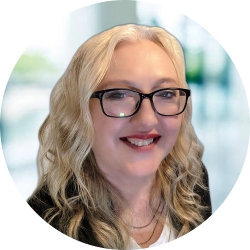 Latest posts by Maria Korolov
(see all)