PRESS RELEASE: 3DXplorer Cloud-Based Full 3D Immersive Platform For Virtual Events Powers CloudSlam's Virtual Expo Hall and The C-Level Networking Lounge
Irvine, California & Toronto, Canada – CloudSlam'10, a virtual conference produced by Cloudcor Inc March 23 – March 25 2010 developed to promote collaborative analysis of the latest trends and challenges in the world of cloud computing; today announced a "Bespoke" Collaborator Agreement with Altadyn for the CloudSlam'10 initiative.
Cloud Slam '10 provides industry leaders and professionals insights into leading edge research, analysis and commentary, as well as providing a platform to network with leading experts in the Cloud Computing & IT industry. The CloudSlam'10 event agenda will be published this week and can be viewed online by visiting www.CloudSlam10.com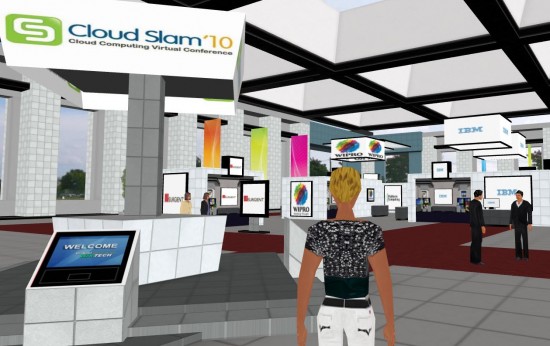 CloudSlam is pleased to confirm that Altadyn have been selected as their Exclusive 3-D Platform Collaborator for the CloudSlam'10 initiative. Altadyn will provide CloudSlam'10 delegates, with 2 state of the art 3-D walk through environments modeled on:
CloudSlam C – Level Lounge: An exclusive virtual space reserved for V.I.P delegates that have been selected to attend this gathering.
CloudSlam Virtual Expo: – A communal virtual environment, profiling CloudSlam'10 key solutions partners; each with their own virtual booth
The CloudSlam'10 "Virtual Expo" will be open and available to everyone that is part of the CloudSlam™ network to enter & will be open 24 hours a day, with free access during selected times over the 3 day proceedings.
Delegates entering the CloudSlam'10 Virtual Expo, will be able to virtually meet – in real-time and interact with, business leaders from organization's helping to shape the Cloud Computing industry. In this capacity, CloudSlam'10 will enable event delegates and key collaborators, the opportunity to network and collaborate in a way that has not been seen before.
Altadyn leads the next generation of collaborative solutions by enabling a new type of user experience. Commenting on the announcement today, CloudSlam'10 Chairman – Khazret Sapenov said "We are delighted to have signed an exclusive agreement to work with Altadyn on future Cloud Computing virtual events. We felt that this year, CloudSlam™ would extend this new technology capability, providing users a much more engaging and memorable experience."
Commenting on today's announcement Darius Lahoutifard, Altadyn's CEO said "We are truly ecstatic that the CloudSlam'10 initiative has chosen the 3DXplorer platform. We are entering a new age with 3DXplorer cutting edge technology and believe that our next generation solution is here, and now ready for the mainstream virtual events. We will collaborate with CloudSlam to offer 3D virtual conferences and trade shows which stand out of the crowd."
If you would like to find out more about the CloudSlam'10 initiative, including registration details and how to access the 3-D CloudSlam'10 Virtual Expo web platform, please visit www.CloudSlam10.com. About CloudSlam'10 "CloudSlam'10 is produced by leading experts and authorities in Cloud Computing industry and backed up by the world's largest Cloud Computing community. As an affordable way for industry leaders to exchange ideas and experiences, CloudSlam'10 opens new horizons of cloud computing and serves as a springboard to success. CloudSlam'10 will take place March 23-25 2010 – Virtually. For more information, contact Khazret Sapenov at [email protected] or visit http://www.cloudslam10.com
About Altadyn
Altadyn leads the next generation of collaborative solutions by enabling a new type of user experience (Immersive 3D), leveraging its cutting edge web3D platform for live collaboration, accessible to all. It's a disruptive technology which enables full 3D immersive spaces with simple browsers on any computer, with no download or installation required. Altadyn customers include NDU/FCVW (National Defense University), Saint-Gobain, Cubic, Aptima, Dell Inc., CAP GEMINI and more. Altadyn operates globally with offices in Irvine, California, and Paris, France. For more information, visit www.3DXplorer.com or contact: Altadyn Corp. / US: +1 949.273.0479 / e-mail: [email protected]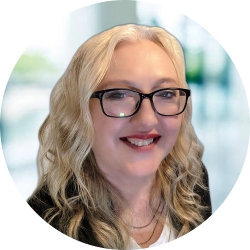 Latest posts by Maria Korolov
(see all)