Press Release: Immersive Education 2010 Summit Attendees to Receive $2,500 in Permanent Virtual World Land
BOSTON, Mass. – The Immersive Education Initiative today revealed that it will provide permanent virtual world land for one year to every school and non-profit organization that has at least one teacher, administrator, or student in attendance at the 2010 Boston Summit this April. The land, a full region of space measuring 256×256 meters in size (65,536 square meters), would cost nearly $2,500 in Second Life at the normal educational rate ($700 plus $1770 in annual maintenance fees). The free land can be renewed each year, also free of charge, by attending any Immersive Education Initiative Summit.
At the 2010 Boston Summit a series of workshops and presentations will teach educators how to copy or move their existing Second Life objects and worlds onto the virtual land they receive, and they will also receive free pre-made virtual worlds designed for education. In addition, Summit workshops will teach educators how to install and run their own virtual world servers on school networks ("behind the firewall") free of charge.
Platform Ecosystem and The Education Grid
By mandate the Immersive Education Initiative's Platform Ecosystem consists of freely available open source technologies. Open Wonderland, realXtend, Open Simulator (OpenSim), and Cobalt are the official Immersive Education Initiative virtual worlds platforms. Additionally, an enhanced descendant of the open source Second Life viewer (client-side end user software) is paired with open source virtual world servers to provide educators with a fully open, cost-free alternative to Second Life. Virtual world land provided to Summit attendees is hosted on the Education Grid, which educators can access using their own Second Life viewer software or an enhanced version provided through the Initiative.
Built by educators, for educators, the Education Grid is a learning network provided by the Immersive Education Initiative and its members. On the Education Grid, teachers can conduct classes and meetings within a growing collection of virtual worlds. Initiative members can also use the Education Grid to build their own virtual worlds, simulations, and learning games. Virtual learning environments on the Education Grid may be hosted by the Initiative, by member organizations (such as high schools, colleges and universities), or at multiple locations for fail-safe redundancy. The Immersive Education Initiative's virtual world Platform Ecosystem and Education Grid together provide educators with an open and comprehensive end-to-end infrastructure for a new generation of learning worlds, interactive learning games, and simulations. The corresponding Education Grid provides content delivery services, collaboration services and academic services to these and other client-side platforms.
2010 Boston Summit
The 2010 Boston Summit features new and emerging virtual worlds, learning games, educational simulations, mixed/augmented reality, and related teaching tools, techniques, technologies, standards, and best practices. The Education Grid, Open Wonderland, realXtend, Cobalt, and Open Simulator are among the immersive learning technologies that will be featured. Members of the Initiative's open file format, library, psychology, mixed reality, and K-12 groups will give special presentations and workshops. Speakers and panelists at Immersive Education Initiative Summits include faculty, researchers, and administrators from The Grid Institute, Boston College, Loyola Marymount University, M.I.T., Harvard University, United States Department of Education, National Aeronautics and Space Administration (NASA), Federation of American Scientists (FAS), The Smithsonian Institution, Sun Microsystems, Duke University, Southeast Kansas Education Service Center, Immersive Education High School, South Park Elementary, Cornell University, Amherst College, New Media Consortium, Kauffman Foundation, Boston Library Consortium, Montana State University, Boston Media High School, realXtend (Finland), University of Aizu (Japan), Royal Institute of Technology (Sweden), University of Essex (UK), Coventry University (UK), Giunti Labs (Italy) and European Learning Industry Group, Open University (UK), and more.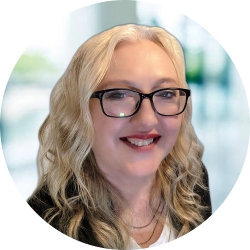 Latest posts by Maria Korolov
(see all)