Press Release: Queen's University Faculty of Law will host Canada's first virtual law conference on March 18.
Roughly 20 academics from Canada, the U.S. and around the world will gather at the Queen's University Faculty of Education Island in the virtual world of Second Life to discuss the relationship between law and technology.
"Because the conference deals with technology, meeting in cyberspace feels appropriate," says Queen's law professor and conference organizer Art Cockfield. "You don't have to be a computer expert to participate. I'm a former Dungeons & Dragons player who sometimes plays Grand Theft Auto on my kids' Playstation 3. I'm certainly no Second Life expert."
Professor Cockfield feels there is potential for more Second Life conferences in the future.
"It's a new way for scholars to meet and exchange ideas," Professor Cockfield says. "One of the biggest advantages is cost. Instead of spending thousands of dollars traveling around the world, you can go to a virtual conference and never leave your office. There is a lot of potential, not just for the academic world but for the private sector as well.  Also, individuals from all over the world have the opportunity to watch and participate as avatars."
Queen's Faculty of Education has been working in Second Life since April 2007.  There are currently three Continuing Teacher Education and one B.Ed. course where part of the studies take place in Second Life cyberspace.
"I think the courses and virtual law conference are a great way to engage digital-friendly students. This is just the tip of the iceberg; Second Life is a wonderful medium for learning," say Faculty of Education Manager of e-Learning Stephanie Beauregard,
Speakers and guests will be required to sign up to Second Life and create their own avatars. On March 18 at 1 pm (Eastern Standard Time), the avatars gather for panel discussions on topics such as resisting new technologies and does technology control us?
The conference is dedicated to late Queen's Professor Emeritus Hugh Lawford, a global pioneer of electronic legal research who founded QuickLaw in the late 1960s.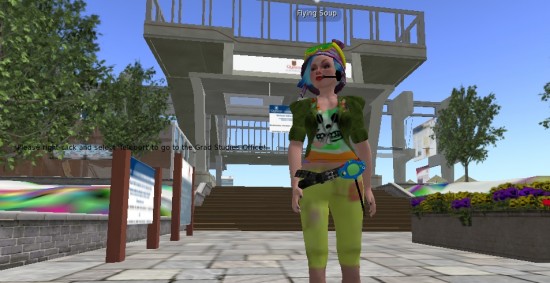 Conference Details
Canada's First Virtual Legal Conference
Human Autonomy, Law and Technology: A Virtual Conference in Honour of the late Professor Emeritus Hugh Lawford
March 18, 2010, 1:00pm - 5:00pm Eastern
Organized by Professor Arthur Cockfield
In the online virtual world of Second Life, leading scholars from Canada and abroad will discuss theories about the relationship between law and technology. Appearing as 'avatars,' professors will present papers, which will be commented on by virtual commentators. Dean Jim Chen of the University of Louisville Brandeis School of Law will deliver the keynote speech. The conference will act as a sequel to a recent blog on this topic at http://techtheory.blogspot.com/
The conference honours the late Professor Emeritus Hugh Lawford, a global pioneer of electronic legal research who founded QuickLaw in the late 1960s. Law '93 graduates Professor Arthur Cockfield of Queen's Law, Matt Zischka, a partner at Smart & Biggar in Toronto, and Gavin Wise, Vice-President and General Counsel of HBO West Coast in Los Angeles, will pay tribute to their former professor.
Avatar participants should go to the following Second Life location (SLURL):
http://maps.secondlife.com/secondlife/Queens%20University/73/143/26
You can watch a live streaming of this conference by accessing this webpage, which should engage your media player:
http://144.obj.netromedia.net/SLConf
To register for the conference, please complete the form at http://orgs.educ.queensu.ca/law/.
There is no registration fee; however, attendance will be limited by space requirements and registration will take place on a 'first come first served' basis until maximum attendance is reached.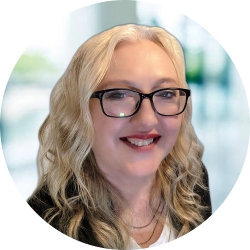 Latest posts by Maria Korolov
(see all)