Altadyn, the developer of 3DXplore, a Web-based virtual world platform, announced this week that its immersive worlds can now run in the cloud, allowing users to scale up conferences quickly to handle thousands of simultaneous attendees.
Today, the company also integrated a voice platform into its system. Previously, customers had to use telephones or Skype for their voice conversations inside the 3DXplorer virtual world.
According to the company, customers can now conduct virtual trade shows with as many as 50,000 attendees.
The key is "standard pre-configured instances" of the 3DXplorer server software, ready go live on the Amazon EC2 (Elastic Compute Cloud) to create as many simultaneous copies of a virtual world as necessary, at a low hourly rate.
"Very large virtual tradeshows can now be scaled up at a fraction of the cost of alternative solutions, while offering full immersion and interactivity, " said Altadyn CEO Darius Lahoutifard, in a statement.
The cloud-based deployment was used for a live conference last month during CloudSlam '10, a global cloud computing conference. Thousands of participants attended the event from around the globe.
"Altadyn's platform helped our conference to introduce new products this year  — a 3D virtual exhibition and networking lounge — adding more business value for both exhibitors and attendees," said CloudSlam '10 chairman Khazret Sapenov.
3DXplorer is an enterprise-focused virtual world platform that runs inside a standard Web browser.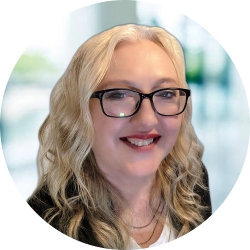 Latest posts by Maria Korolov
(see all)