Press Release: Quantum3D ExpeditionDI Ushers in New Era of Virtual Immersive Combat Training With Successful Completion of U.S. Joint Forces Command FITE Program
Industry's First Wearable Infantry Training Platform Simulates Squad-Based Close Combat to Improve War Fighter Readiness, Team Communication and Decision-Making Skills
SAN JOSE, Calif., Oct. 6 /PRNewswire/ — Quantum3D, Inc., a leading provider of visual computing solutions for government and commercial applications, and its wholly-owned subsidiary CG2, Inc., today announced its ExpeditionDI® infantry training platform met or exceeded the goals of the U.S. Joint Forces Command (JFCOM) Future Immersive Training Environment (FITE) Joint Capabilities Technology Demonstration (JCTD) for next-generation infantry combat training. ExpeditionDI is the industry's first self-contained, wearable and fully-immersive close combat infantry simulator training platform.
ExpeditionDI's advanced correlated motion and integrated sight/sound capabilities enable an infantry squad to move through and interact with a virtual environment while fighting and communicating as they would in a real-world combat situation. ExpeditionDI responds simultaneously to multiple body and weapon movements, providing a realistic, immersive 3D training experience deployable on-base or in-theater.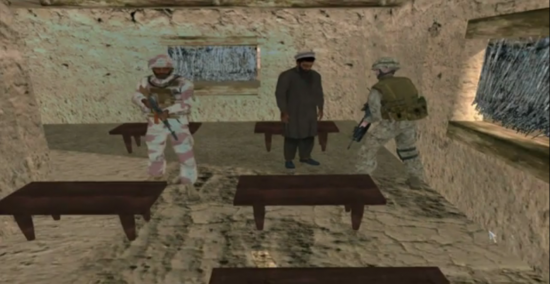 Over the past year, as part of a comprehensive evaluation of new infantry training systems and technologies, FITE JCTD used 18 ExpeditionDI platforms to train soldiers and Marines with recent close combat experience. ExpeditionDI evaluations took place at Fort Benning, Camp Lejeune and Camp Pendleton, where relevant scenarios were used to reflect the contemporary operational environments (COE). In all training exercises, ExpeditionDI met or exceeded the requirements and expectations of both trainers and trainees. A video with more information about the FITE program can be viewed here.
Nearly 40 percent(i) of infantry fatalities occur during the first three months of deployment; and the most dangerous time is when soldiers are in a new environment and simultaneously experiencing combat for the first time. ExpeditionDI was developed specifically to provide both individual war fighters and infantry squads the opportunity to train in a virtual environment that exposes them to the COE as well as the cognitive demands of combat both before and during deployment.
"We are extremely pleased with the performance results of ExpeditionDI during JFCOM's rigorous evaluation," said John Carswell, Program Manager, CG2. "ExpeditionDI represents the most advanced and thoroughly tested wearable, immersive infantry simulation solution. I believe its life-saving and battle winning benefits will provide a significant advantage to our forces in harm's way."
About CG2
CG2, Inc. is a wholly-owned subsidiary of Quantum3D, Inc. and is a leading supplier of value-added software, media and integrated real-time visual computing products for military, civilian, and government R&D customers. CG2's products and capabilities include infantry training and simulation solutions; real-time, multi-spectral 3D model and database development and conversion; integrated visual-computing solutions for institutional, appended and embedded training applications; software tools and solutions for avionics, vetronics, C2, and C4ISR applications; and development, operations, and support of "hardware-in-the-loop" sensor simulation applications. For more information about CG2, please visit www.CG2.com.
About Quantum3D
Quantum3D, Inc. is a leading developer and manufacturer of Commercial-off-the-Shelf (COTS), open-architecture, real-time visual computing solutions. Quantum3D combines the most advanced hardware and software systems for graphics simulation in a variety of markets and implementations—image generation; tactical computing for avionics; vehicle and man-wearable applications; synthetic environments; graphics subsystems; and other COTS solutions. Quantum3D is a privately-held company headquartered in San Jose, California.
For more information about Quantum3D real-time visual computing solutions, please visit www.quantum3d.com.
Quantum3D, the Quantum3D logo, are registered trademarks or registered trademarks of Quantum3D. All other trademarks are the property of their respective owners.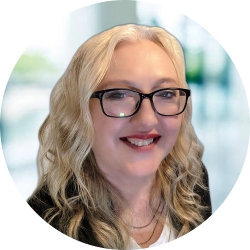 Latest posts by Maria Korolov
(see all)