Grid owners with proprietary viewers can now add high-quality voice to their worlds
Not yet included in Hippo, Imprudence — users must download add-on
This week, vComm Solutions of Switzerland released the source code for Whisper, a high-quality voice option for OpenSim. Whisper supports directional voice and lip synching, and is more stable and clear than FreeSwitch, the only other voice system for OpenSim.
Virtual world operators with their own viewers can benefit immediately by switching to Whisper voice by installing the Whisper server code on their grids, and adding the Whisper client code to their viewers.
Those using the standard Hippo or Imprudence viewers to access OpenSim grids will have to wait for the full viewer implementation, or download a separate add-on that will break compatibility with FreeSwitch.
Both Whisper and FreeSwitch are free, but both require that the region owner run a voice server in addition to the OpenSim server. Some OpenSim hosting providers already offer Whisper and FreeSwitch voice, either included with hosting or at a small additional fee.
The public release of the Whisper source code is an important step forward in having a usable voice system for OpenSim — the lack of decent voice has been the single biggest technical impediment to enterprise adoption of OpenSim.
However, Whisper still isn't fully integrated with OpenSim viewers. Currently, all Second Life and OpenSim-compatible viewers include support for the Vivox voice system, a proprietary voice technology used by Second Life. Vivox licenses aren't currently available for OpenSim, but FreeSwitch piggy-backs on top of the built-in Vivox client code bundled with the viewer.
Whisper is not compatible with the Vivox client and requires its own code.
Virtual world operators who have their own viewers can bundle the Whisper code with their viewers. So, for example, if a school runs its own grid for students and has the students use a branded, proprietary viewer, they can give the students a Whisper-enabled version of the viewer.
However, in order for Whisper to be included with the standard OpenSim viewers such as Hippo and Imprudence, the voice client must be smart enough to be able to figure out whether the viewer is being used to access a region running Freeswitch, a region running Whisper, or a Second Life region running Vivox and switch appropriately.
Once automatic voice detection and switching is implemented, the standard viewers can then include the functionality in their standard release. Until then, users can also download the Whisper client manually when they visit OpenSim regions running Whisper.
You can try Whisper for yourself using instructions here and logging into the OSGrid region called"Mumble Sandbox" — you'll need an account on OSGrid, which is free if you don't already have one. The Whisper system is also referred to as Mumble or Murmur, where Mumble is the name of the client software that connects to the Murmur open source voice chat servers.
However, even after Whisper is included in third-party viewers such as Imprudence or Hippo, it isn't likely to be available to those who access OpenSim through the official Second Life viewer unless Linden Lab decides to save money by switching to Whisper as well.
Today, only the latest official Second Life viewers support media-on-a-prim, and only the official Second Life test viewer supports meshes. However, third-party viewers are expected to have this functionality soon.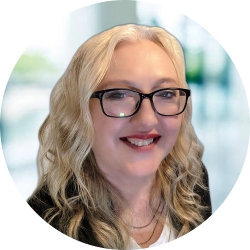 Latest posts by Maria Korolov
(see all)